With the 14th anniversary of 9/11 coming up this week, the vox pop question has to do with just that.  Students shared their memories of- where they were at the time of the tragedy and how they felt being when the event occurred.  Being a topic that we as students discuss in classes every so often, this is the opportunity for us to individually speak of our memories.
Freshman, Monica Millick remembers being sad when she first heard the news.
"I was very little, I just remember my family, my mom told me something bad happened", Millick said.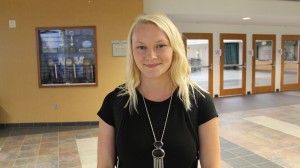 Zoology major, Matt Upright recalls feeling odd and as a first/second grader, not really knowing what was going on.
"Our teacher lined us up and told us we were going home that day and then my parents came and picked me up," said Upright.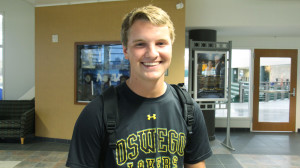 Two students, Alaire Pryce and James Zeitler, have particularly emotional memories of the day as members of their families were so closely affected by the tragedy.  Zeitler's father who is a police officer in the city was silent the entire day.  While, Pryce's mother witnessed the destruction first hand while trying to become a citizen.
[su_youtube url="https://www.youtube.com/watch?v=8vOLmxMptHM&feature=youtu.be" width="1080″ height="720″]
Childhood Education major, Sydney Pfaff recalled having such emotions as confused, sad and scared.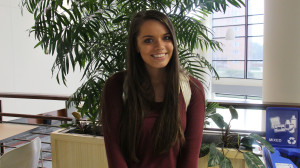 Pfaff's words pretty much sum up how many of us freshmen, sophomores and juniors feel looking back on 9/11 seeing it happened while we were so young.