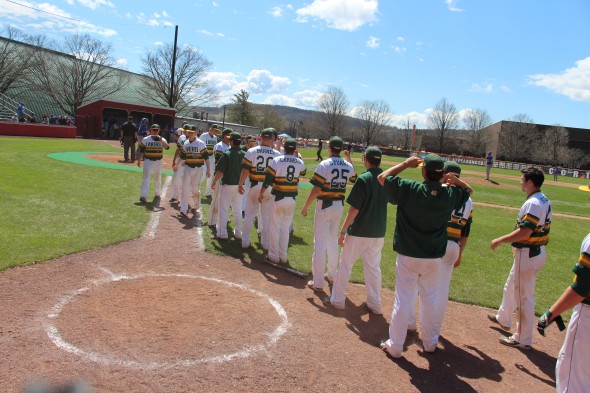 The Oswego State Lakers avoided elimination in the 2015 SUNYAC Baseball Championship Tournament in a slugfest against the SUNY Fredonia Blue Devils.
The Lakers (25-10, 14-4 SUNYAC) held the Blue Devils (14-19, 8-10 SUNYAC) scoreless through six innings with Brendyn Karinchak (W, 7-2) on the mound. Karinchak let up four runs on 10 hits and two walks through 6 1/3 innings pitched. Karinchak struck out 9 of the 31 batters he faced.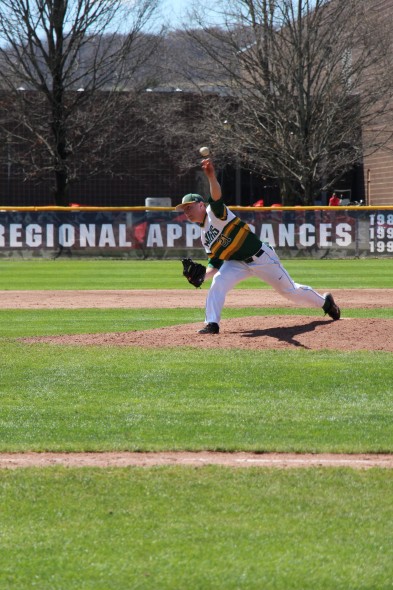 Zachary Jordan (L, 6-3) pitched 4 1/3 innings for the Blue Devils. Jordan let up six runs on 11 hits, one walk and he struck out three batters.
Oswego State flexed their muscles in the game with three home runs, the most in a game this season for them.
Jordan Giller lead the Lakers at the plate going 4 for 5 with five RBIs and scoring two runs himself. Giller hit a deep home run to left field to lead off the seventh inning. Eric Hamilton went 2 for 5, scored two runs and batted in one. His home run with two outs in the first inning inspired the Lakers to put another run on the board in the first. Robert Donnelly went 2 for 5 with two RBIs and one run scored. Donnelly powered a ball over the trees in left field in the third inning.
Ricky Mendiola helped the Blue Devils by batting in three runs on one hit and a walk. Dan Cecilia went 2 for 5 on the day with an RBI. Quinn Danahy went 3 for 5 and scored a run. Ryan Carmody went hitless in six at bats, striking out three times to Karinchak.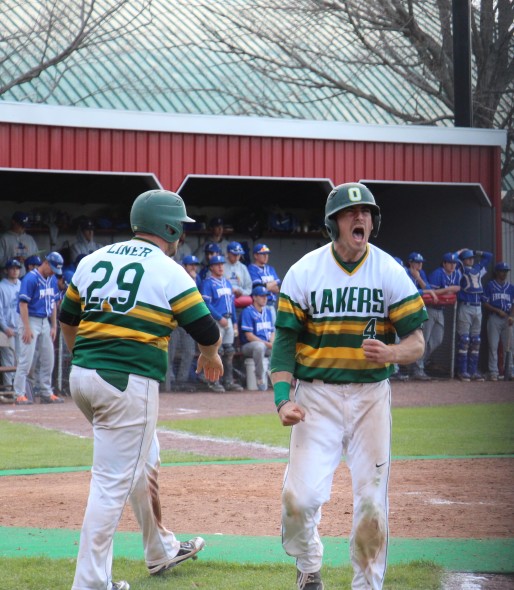 With the win, the Lakers avoid elimination from the SUNYAC Championship Baseball Tournament. They will face the loser of No. 1 SUNY Cortland against No. 3 SUNY Brockport currently being played at Wallace Field in Cortland, N.Y. That game is scheduled to start at 4 p.m.