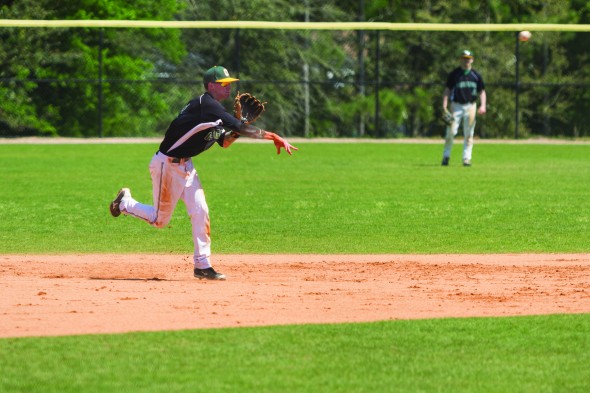 Despite the excitement of a 10-game road trip to Florida, the Oswego State baseball team was all about handling business this past week.
The Lakers traveled south over spring break to participate in the Russmatt Central Florida Invitational. The team engaged in 10 contests spanning eight days, claiming a 7-3 record and improving their overall record to 10-4 on the season.
During the early goings of the invitational, the Lakers clashed with several local Florida baseball programs. Despite unfamiliarity between clubhouses, the Lakers still managed a 4-3 record against non-conference opponents.
"We just play our game and try not to deviate from that," junior Jordan Gillard said. "There might be some anxiety prior to the start of the game, but after an inning or two the jitters start to die down and we just focus on playing our game."
The program faced its first hiccup against Washington & Jefferson, losing in both efforts, 8-5 and 8-6, despite some late-game Laker resiliency.
"Every team that we face on our schedule is a great team, so if we come out flat or if our energy is really lacking we can get beat by anyone," said senior right-handed pitcher Tim Cronin. "But, we feel that if we play with energy, we're capable of beating any team out there. It's just that simple."
And bring the energy they did.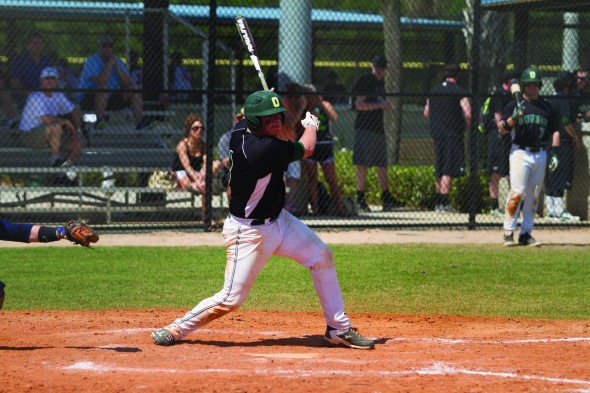 Oswego State brought the energy to the field during a three-game series against rival the College at Brockport, in which the Lakers managed to complete a three-game sweep and capped its invitational play.
"Everything just clicked against them," said left-handed pitcher Brendyn Karinchak. "I feel like the pitching came through when it needed to, and we were hitting the ball extremely well during that series."
The Lakers torched the Golden Eagles, outscoring them by 21 runs over the three-game span.
"They put it to us last year pretty good so it helps our confidence," Cronin said. "I don't think confidence is an issue with this team, but these wins certainly provide a nice confidence boost heading into this weekend's Plattsburgh series."
When asked about balancing baseball games and team aspirations with players' personal lives, especially on a road trip to Florida, players quickly dismissed the thought of any distractions arising.
"Absolutely not," Cronin said. "We know we're there to play baseball and when it's time to play. We have some days off when we can relax, but we're all about focusing on our team play when it comes to be game time."
Other players chimed in believing the trip to be more about business than for recreational activity.
"The road trip and going down to Florida isn't that hard because we all know we have a job to do," outfielder Myles Kutscher said. "When it comes down to it, our job is to win games and that's our goal."
While the trip down to Florida is that of a more serious manner, players find it to be a great way to further bond with their teammates.
"We have a 24-hour bus ride, and sure, that sounds uncomfortable, but you really get to spend time with the other guys," Kutscher said. "The experience of going down and getting to know your teammates better makes the trip that much better.
Others believed the experience to be that of a lifetime. Catcher Alex Brown believes there is nothing quite like playing baseball in 75-degree weather.
"It's amazing, even though it felt like it was 95 degrees out," Brown said. "As a catcher, you have all of that gear on and it can get pretty hot back there; even still, there's nothing better than playing baseball in Florida."
With the invitational over, the focus now shifts over to Oswego State's next three-game series against SUNY Plattsburgh this weekend, where the squad takes on yet another road trip: this time to play on SUNY Plattsburgh's diamond.
The Lakers hope to have ironed out some wrinkles over the past week of invitational play, as they take a raised morale and a three-game win streak into Sunday's double-header against the Cardinals beginning at 12 p.m. and 3 p.m. before finishing the series on Monday.