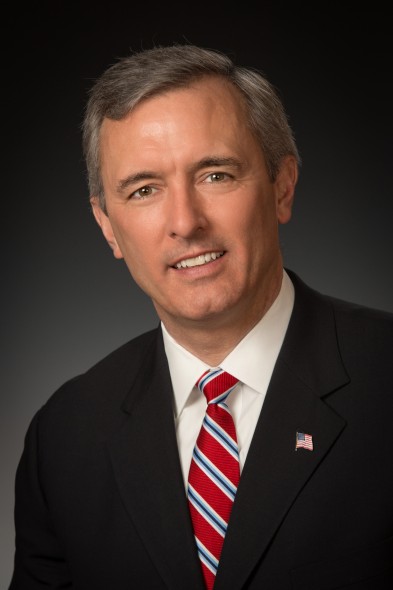 Rep. John Katko was named the Republican leader for a congressional task force to prevent terrorists from entering the country in response to the threat from extremists fighting overseas and the danger they pose to U.S. citizens.
Rep. Michael McCaul, R-Texas, who is the chairman of the Committee on Homeland Security, announced the creation of the task force along with Rep. Bennie Thompson, R-Miss., a ranking member of the committee.
Katko represents New York's 24th congressional district, which makes up Onondaga, Cayuga, Wayne and southwestern Oswego counties. He is currently a member of the House Homeland Security Committee and chairs the House Homeland Security Subcommittee on Transportation Security.
"We face a constantly evolving terrorist threat to the U.S. homeland, and Congress must remain vigilant to protect the American people," Katko said in a statement. "Violent Islamist extremism is surging, and terrorist groups are attracting recruits from all corners of the globe.  More must be done to deter, detect, and disrupt the travel of these extremists between countries in order to keep them from reaching our country but also to keep them from reaching the battlefield.  I am honored to take a leadership role on this bipartisan task force, and I look forward to reviewing the strategies and programs in place to diminish the threat."
The task force is widely bipartisan, as it is composed of five Republicans and three Democrats. Katko's Democratic counterpart in the panel is Rep. Loretta Sanchez, D-Calif. The task force will meet with government agencies, top officials, outside experts and others to create policy solutions and legislative recommendations to various things that threaten the U.S.
"Thousands of Westerners, including Americans, have traveled overseas to fight with terrorist groups in Syria and Iraq," Chairman McCaul said. "Armed with military training, combat experience, extremist connections and Western passports these individuals pose an exceptionally grave threat to America's security and are only a plane flight away from our shores. In recent months, terrorists have struck multiple Western cities, including Copenhagen, Paris, Sydney, Ottawa and beyond.  We need to make sure we are doing everything possible to prevent these fighters and other terrorists from traveling to the U.S. to carry out more attacks.  I am eager for the task force to start its work and to provide recommendations on confronting this urgent threat."
Katko's appointment to the task force comes during the controversy over the budget of the U.S. Department of Homeland Security. Republicans in both chambers of Congress have been dealing with tensions within their party on searching for a way to prevent a partial government shutdown of the department, which is scheduled to run out of money Friday.
Matt Thornton of the Democratic Congressional Campaign Committee declared Wednesday that Katko had "failed one of his priorities in Congress."
At a press conference last week, Katko outlined his top priorities for helping the district. One of the priorities was "protecting American interests and national security by working toward safer travel across our nation and keeping our borders secure."
"With the Department of Homeland Security shutting down in less than three days, this is Congressman Katko's time to step up and prove to his voters that he follows through with the commitments he made," Thornton said.  "Instead he's quietly serving as a foot soldier in Boehner's cynical political brinkmanship."
Katko has sided with a group of Republicans warning their party not to risk a shutdown of the Department of Homeland Security. Katko plans to use his involvement in both House Homeland Security committees to help steer his way through this new task force.