Follow every event today as they happen live! Stay tuned for coverage of the 10th Annual Lewis B. O'Donnell Media Summit featuring Al Roker, Connie Schultz, Dennis Thatcher, Charlie Rose and Ken Auletta.
Tweets from https://twitter.com/TheOswegonian/lists/reporters

5:30 a.m.   Wake Up with Al began filming outside the student media organization offices. Students crammed the hallways of the Marano Campus Center to stand behind Al Roker as he filmed his morning show for The Weather Channel.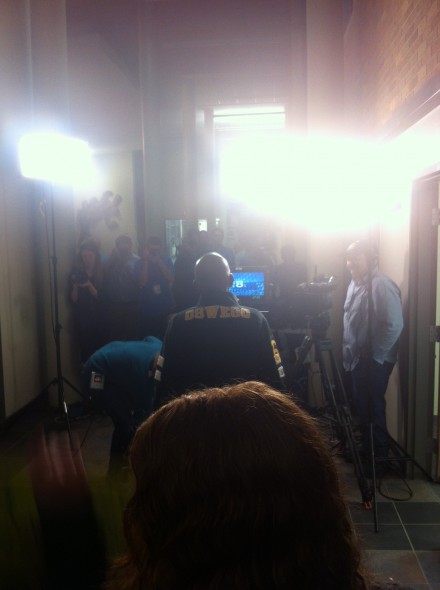 Meanwhile, more students gathered near the information desk of the Campus Center to wait for Roker to broadcast his segments for NBC's Today show.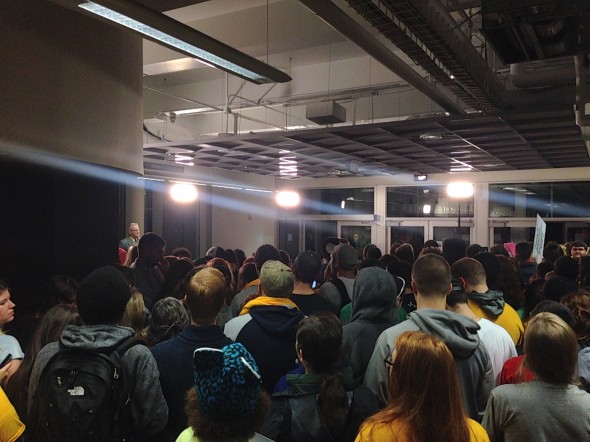 7:50 a.m.   Roker did live shots from the Campus Center near the information desk for NBC's Today show.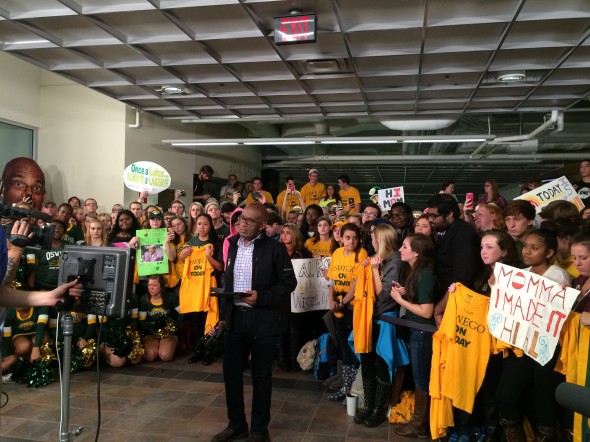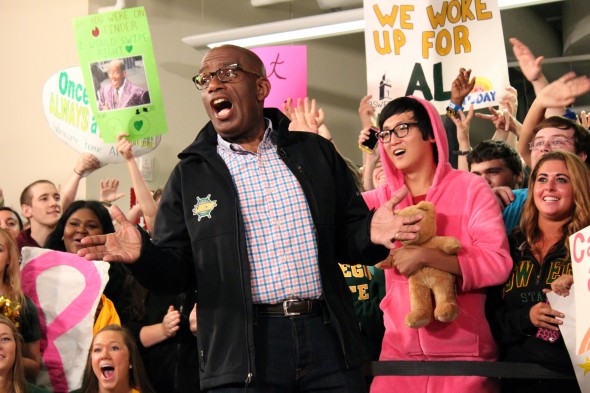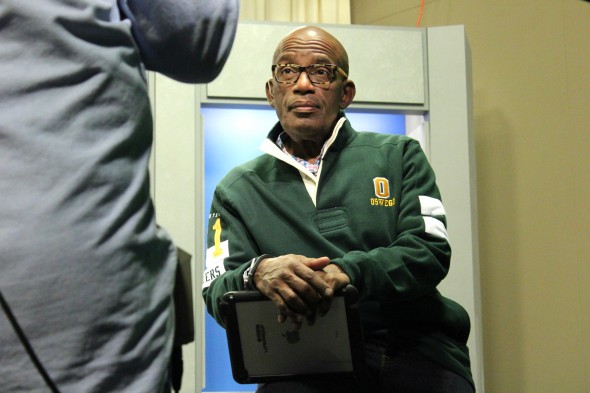 11:10 p.m.  "Let's Talk Cleveland" discussion panel was held in the Marano Campus Center room 132 (auditorium) led by broadcasting professor David Moody. Media summit panelist Connie Schultz and Dennis Thatcher joined Moody and Steve Levy, class of 1987, to discuss topics such as LeBron James and his decision to return to his hometown area.