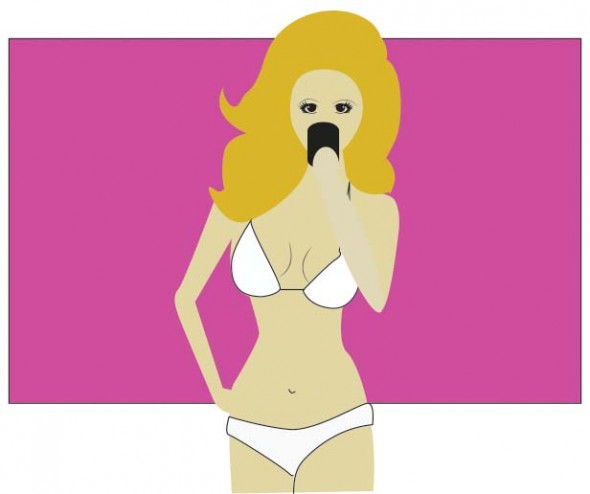 They weren't the first and they certainly won't be the last of Hollywood's starlets to have nude photos emerge of them, but Jennifer Lawrence and Kate Upton made headlines last weekend, and for all the                        wrong reasons.
Nude photos of Lawrence and Upton made their way onto the Internet via the bizarre message board known as 4chan on Aug. 31 by an unknown hacker that allegedly has an influx of racy photos from a wide variety of celebrities at his or her disposal.
Rising pop star Ariana Grande and actress Victoria Justice were originally among them, however, according to the Huffington Post, a representative for Grande has since come out to say the photos of her are phony.
Justice tweeted on Aug. 31 that the leaked pictures of her are indeed fake as well. Before sending the tweet out, she retweeted a user that revealed one of the photos in question had been manipulated.
The Huffington Post further indicated that a representative for Lawrence as well as Upton's attorney have confirmed the photos of them are legitimate and both have vowed justice against this mysterious hacker.
It wasn't until Perez Hilton unveiled the photos on his infamous blog that they really took off. Hilton has since publicly apologized for his actions via Twitter and has subsequently removed the photos as well as the censored versions from his site.
Now that the background information is out of the way, let me say that it really is a shame when a publicity hound like Perez Hilton gets his hands on scandalous material such as this. He may have removed the photos as a gesture, however, because of him, the photos gained much more notoriety than they would have if he hadn't posted them.
Don't get me wrong, I love me some Jennifer Lawrence (my girlfriend would enjoy hearing otherwise) but one really has to feel for her after something like this happens. She's the one who has much more to lose here after the photos of her have been confirmed real.
Kate Upton makes her living off of people ogling at her on covers of magazines and inside centerfolds. Lawrence makes hers off of starring in blockbuster movies and being one of America's sweethearts with a quirky and relatable sense of humor that makes people want her to succeed.
Hopefully after all this drama is said and done, she can look back and laugh at it instead of wondering how she let something so foolish ruin her once promising career.
She should have nothing to be ashamed of in the first place. After all, it wasn't her fault that the photos got leaked. It's alleged that her iCloud account got hacked and that's how the cyberpunk was able to infiltrate her library.
This is either the work of a very skilled computer pirate, or Apple has some serious security flaws that need tending to right away.
As far as Upton is concerned, she'll continue to hang on the walls of dorm rooms around the country, and will be an afterthought if this shocking weekend is brought up in conversation down the road.