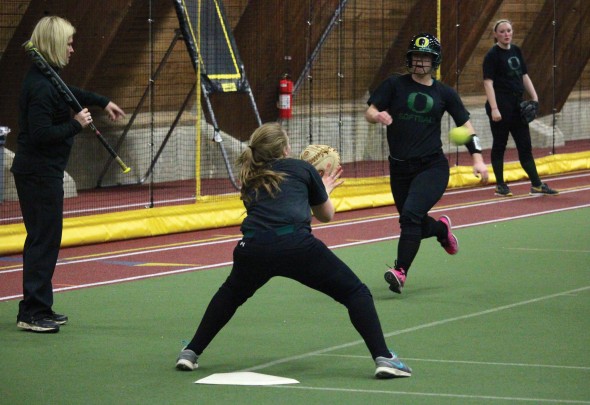 The Oswego State softball team continues to deal with untimely weather since coming back from its spring break trip in Clermont, Fla.
The Lakers have played only four games – in two doubleheaders – since returning, both coming on the road. Two games were played at SUNY Oneonta on Saturday and at SUNY New Paltz on Sunday.  The team lost both games against the Red Dragons while spitting the two contests at the Hawks.
The games, which were to be held at home on Tuesday against Wells College and Wednesday versus Utica College, were postponed due to weather and poor field conditions.
Head coach Casey Price described the shortage of games as both frustrating and toilsome.
"Just being stagnant has been tough," Price said. "The kids have been fine. We've been trained to work on things that we saw in Florida and some team dynamic things, but it's been tough going back in."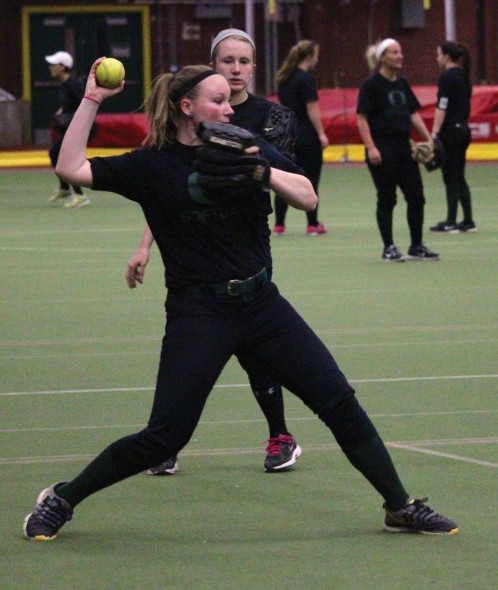 Senior outfielder Sammie Schroeter calmed down during the four-game road stretch after a red-hot start, going a combined 2-for-11.
However, Schroeter continues to hold the fourth best average on the team, batting .367 on the season.
Meanwhile, senior second baseman Katie Bredin had a successful road trip.  Bredin went 7-for-15, which is good for a .466 average in the four games, bringing her average up to .289 on the season.
The Lakers will have their hands full this weekend if weather holds up, playing six games inside three double headers. They will play these games in a neutral site that will serve as their home games as the field continues to recover from its poor conditions.
The two games against The College at Brockport will be played at Hopkins Road Park in Liverpool at 3 p.m. and 5 p.m., respectively, on Friday.
On Saturday, the Lakers will travel to Baldwinsville to match up against SUNY Geneseo, with first pitch for game one scheduled for 12 p.m. and the second game slated to begin at 2 p.m.
On Monday, Oswego State is scheduled to play SUNY Plattsburgh, with games beginning at both 10 a.m. and 12 p.m.
Price said it is disappointing to play scheduled home games at a neutral field, as the team loses the home-field advantage the fans who come out to support the team usually provide.
However, Price said the team is just eager to get back on the field.
"The kids just want to play," Price said. "At this point it doesn't really matter where it's at."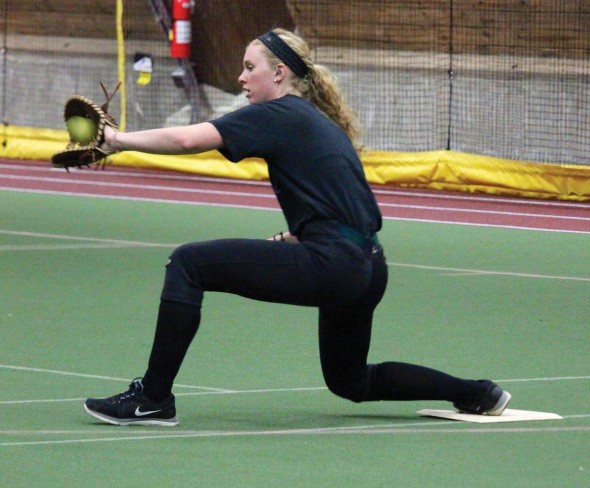 The team has yet to play at Laker Softball Field this season and is not scheduled to do so until April 20, when they are scheduled to host a doubleheader against SUNY Potsdam.
In addition to the six games scheduled this weekend, the Lakers are slated to play four more games before their games on April 20. Oswego State has doubleheaders against SUNY Fredonia and Buffalo State.