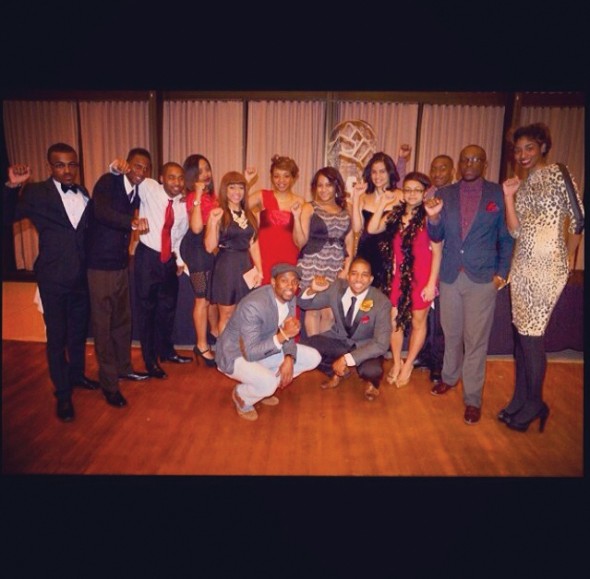 The Black Student Union, in celebration of Black History Month, hosted several programs throughout the month to celebrate Black History Month.
Justin Brantley, the executive director of the Black Student Union, said that the members of Black Student Union "facilitate programs, events and panels that help educate our campus on 'black' history in every facet of the term."
"From programs like 'We Came Before Columbus,' to topics such as 'Black Philosophers,' it is our duty to attempt to talk about more than the commonly known stories like Dr. Martin Luther King Jr. and slavery," Brantley said.
Black History Month kicked off the celebration on Feb. 1 with the 2nd annual "Night of Spoken Word," which featured a poet named Joseph Clemons.  On the weekend of Feb. 8, the BSU had a "double header" with 'Maarifa' –a day similar to Quest –that featured student-organized presentations of their scholarly research, as well as the 4th annual Roll Bounce, which is a skating event.
Recently the Black Student Union hosted a Variety Show, entitled "315 to My City," as well as their 44th Annual Dinner, called "The Rebirth of the Renaissance."
The most recent of the BSU's events is the presentation of one of the headlining programs of the month, entitled "#AbolishTheNWord."
"Personally, I have gotten amazing congratulatory text messages, and Ashley Freeze, our Vice President, was honored with a plaque of her own during the 'Maarifa' event for her hard work and efforts," said Brantley.  "President Stanley spoke with me during the dinner this past Saturday and noted how wonderful the set up and band were for the evening."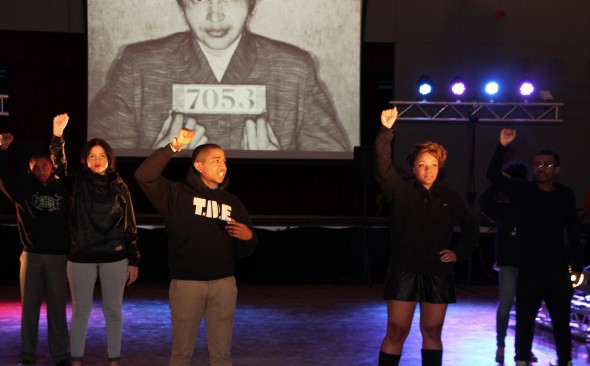 "Everyone is allowed to attend these events," Brantley said. "Though they are facilitated by the 'Black Student Union', they are frequently attended by people of Latin, Asian, African, and American descent."
On March 5, in collaboration with The Woman's Center, the Association of Black Psychologists, Women's Studies, and African American Studies, the Black Student Union will hold a showing of "Dark Girls," a documentary about the struggles of prejudice against dark-skinned women.
Membership in the Black Student Union is not only available to "radicals and descendants of the black panthers," and the organization "tries to approach everyone with open arms," Brantley said. "Our programs and events are made to enrich minds, and open eyes to the opportunities our campus holds."
Black Student Union meets every Wednesday in Campus Center room 201 at 7 p.m.