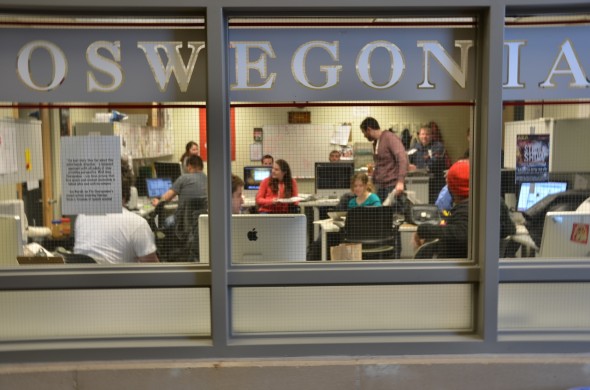 Interested in getting involved with The Oswegonian this semester? Our general interest meeting was Wednesday, Jan. 29, but if you didn't make it, no worries. Involvement is as easy as emailing us at info@oswegonian.com and telling us your interests.
We are always in need of writers and photographers for any of our five sections: News, Opinion, Sports, Laker Review and The Lighthouse. Students can also gain experience with video, audio, graphic design, print and web layout, social media and advertising.
Drop us an email or stop by the office and we will find a way to get you involved.