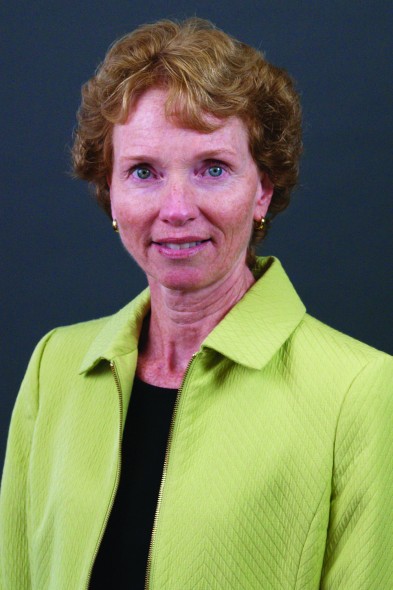 Susan Viscomi is excited to begin a new chapter of her life as the athletic director at Oswego State.
Viscomi comes to Oswego State with over 30 years of intercollegiate experience in several coaching fields and positions. But her journey began before that, at SUNY Cortland, where Viscomi earned a bachelor's in education in the physical education field.
Viscomi continued her education and earned her master's degree in counseling from Colgate University.
She served as head coach of the Oswego State women's soccer team for seven years and was twice named State University of New York Athletic Conference Coach of the Year (1991, 1996).
Her accomplishments in the coaching field helped her land a position in the athletic department at Hamilton College, where she was the associate athletic director and the senior woman administrator for 13 years.
In 2006, she was named the interim athletic director at Hamilton, which put her in a position to be named Hilbert College's first female athletic director in July 2010.
Viscomi was then named the Oswego State director of athletics on June 3. She did not have to think twice before accepting the job.
"Oswego is a perfect fit, professionally and personally," Viscomi said. "I was the soccer coach here from 1990 to 1996. The school was a completely different place then and I'm excited to make positive changes for the athletic program now."
Viscomi is eager to accomplish some new goals she set for the athletic program.
"First, I want get acquainted with the school since I left," Viscomi said. "I want to get acquainted with the 'new' Oswego. Another focus is improvement in the facilities, especially the track and field track."
Despite the difficulties that come with her job, Viscomi always maintains a positive attitude and comes ready to work every day.
"I can count the days on one hand that I've come to work and not wanted to be there," Viscomi said. "I'm fortunate enough to be working in a field I have a passion for."
Viscomi not only loves her job but also enjoys the people she works with, especially the students.
"I'm very supportive of the student athletes," Viscomi said. "I pride myself on getting to know the student athletes."
Viscomi sets a high standard for student athletes and expects the best from them.
"My goal is a 100 percent graduation rate for all athletes," Viscomi said.
Viscomi complimented all of her athletes for several collegiate awards in community service, as well as performing well on the playing field.
The main reason for Viscomi's involvement with students comes from her past experiences as a student athlete.
"My high school gym teacher Ms. Rasbach was my coach for every sport I played in high school," Viscomi said. "She's my inspiration for everything I'm doing now in this stage of my career."
Viscomi is ready to make her presence felt at Oswego State. Her experience and expertise should help her make an impact in the athletic department.  With the fall sports season in full swing, Viscomi's job is only beginning.