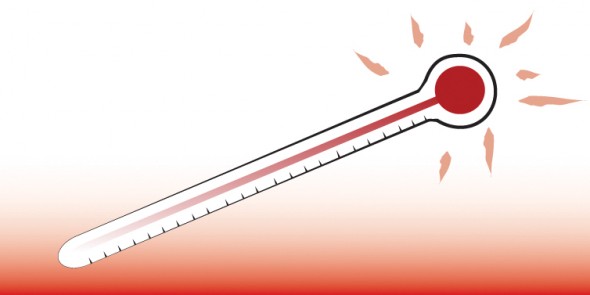 The second week of school and my roommate is cuddled under her sheets, coughing and begging for cough drops. If this scenario sounds familiar to you, then it means that you, or someone you know, has probably been hit with the infamous "semester bug."
The lingering question that many have is simply, "Why does this continuously happen at the beginning of the first semester?" Well, to answer that question you must take into account a few factors. Entering college can be an interesting transition for many, whether one is a returning student or a freshman.
For one, home-cooked food is a thing of the past. Settling for college food isn't so bad, but it might have a different effect on each individual depending on what you're used to. When all of a sudden you're given the option to have pizza for breakfast, lunch and dinner, your body might respond in a negative way.
Another factor to take into consideration is the change in your living situation. Most likely you come from a home where you have your own room and it is probably spacious enough to let you breathe. Well in college, as you've probably realized by now, the chances are high that you and your roommate are breathing the same air. While living in such close quarters with someone who you may have never even met before, you become very susceptible to disease. Usually it's nothing more than a common cold or at the most just a cough. Although, who wants to be bedridden on a Friday night at Oswego?
Well, I'm here to help you wonderful students party on and escape catching the deadly "semester bug." Follow these tips and your immune system will thank you (and it will thank me too because I gave you the tips, but I digress). First, I know this may seem mundane to you, but seriously, wash your hands after using the bathroom. There are too many times I've seen people finish using the bathroom and simply walk out. You're in college now, and unless you're an RA or your roommate left and is never   coming back, you need to wash your hands. You might have laughed at that last scenario but it's legit, seriously.
Another great tip is to regularly wipe down your desk, bed and drawers. Dust can be deadly and if you let it accumulate too much, you will suffer.
Lastly, eat healthy. This might be one of the toughest challenges for a college student. I know I would rather indulge in a chicken quesadilla rather than a salad, but it is essential to both your physical and mental health. Eating healthy has tremendous benefits on your sleep, alertness in class, energy and your overall health. Follow these tips and you are sure to have a both enjoyable and most importantly productive year at Oswego State.