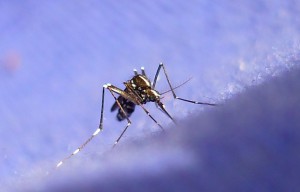 More collections of West Nile Virus (WNV) and Eastern Equine Encephalitis (EEE) have been discovered in Oswego County, according to the New York State Department of Health.
Four mosquito pools, one located in the town of New Haven, two in the Toad Harbor Swamp near West Monroe, and one near Central Square tested positive for EEE and two pools located near Central Square tested positive for WNV.
The Oswego County Health Department is planning to aerial spray the areas where EEE was found. Specific boundaries of the spray zones are still being determined. The health department urges residents to implement safety precautions to protect themselves from becoming infected with either disease.
In order to prevent getting bitten by mosquitoes infected with WNV and EEE, be sure to use insect repellent properly, limit outdoor activities in areas between dusk and dawn and wear long-sleeved shirts, long pants, shoes and socks. To avoid creating mosquito pools, eliminate standing water from pails, recycling containers, wheelbarrows, wading pools, and other containers that hold water.