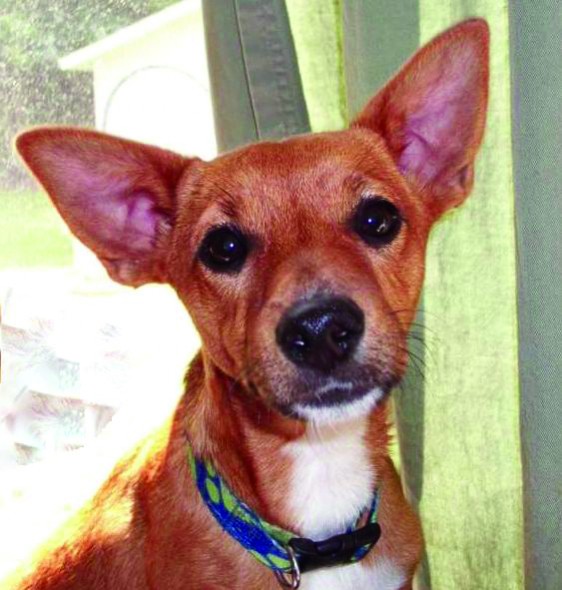 The Oswego County Humane Society is asking Oswego residents to open their homes for an animal in need either permanently or temporarily. Oswego County is one of two counties in New York State that is without proper animal welfare services.
Diane Broadwell, a committeewoman of the OCHS, said via email that OCHS, founded in 2000 by a group of citizens committed to protecting the animal welfare services, is a non-profit organization that is separate from the city of Oswego's Animal Shelter.
According to Broadwell, the Oswego City Animal Shelter, is run by the Oswego Department of Animal Control, and provides space for stray dogs and cats around the city of Oswego. The OCHS provides shelter for animals in need countywide, Broadwell said.
Broadwell said that New York State law requires every town to provide animal control services that must include the ability to shelter strays for a minimum of five days before they are adopted or euthanized, if the owner is not found.
The county of Oswego has 22 towns and the city of Oswego is the only of which has full shelter services according, to Broadwell. These other towns, because of budgetary reasons, employ what is called a dog control officer.
"Many of them do a very good job of adopting out dogs and some of them actually partner with OCHS to get help finding homes," Broadwell said. "But, there is no coordinated county wide program except ours."
Broadwell said that ensuring supporters continue to support the OCHS as it tries to expand is a concern. Also, Broadwell said that a concern is that everyone understands the importance of spaying or neutering companion animals.
Broadwell said that she is also concerned with ensuring that the OCHS has enough foster homes to service animals in need. One of her final concerns is that people understand the importance of adopting from animal shelters.
Broadwell said that the stray animal problem is one that is difficult to track statistically.
"It is a day-by-day problem," Broadwell said. "But right now our foster homes are almost always full and many have more animals to foster than is ideal."
In 2001, when the OCHS was getting off the ground, they consulted with the American Humane Society on strategies to address OCHS's space issues, concluding that building a shelter would cost a lot of money and would not ultimately fix the problem.
Broadwell said that the consultation with the American Humane Society was "eye-opening."
"If we were successful, it would fill up the first week and we would have accomplished nothing in addressing the real problems that cause animal abandonment and neglect," Broadwell said. "[The Humane Society] cautioned us that shelters are a symptom of these problems, not a solution."
Broadwell said that shelters could be a safe place for stray pets, but they do not give animals the 24/7 care that fostered pets receive. Foster care allows pets to adjust quicker to new adoptive homes.
Broadwell said that some animals need extra patience and care depending on what traumatic situations they have faced. It is best for a person to research which animal fits them best according to her.
Students can volunteer for OCHS by helping at special events such as on adoption days, at their annual golf tournament, and at the annual dog walk/run.
Students looking to make a full-time commitment by adopting an animal can fill out an application and contact the OCHS coordinator to discuss which animal they are interested in.
"All companion animals need a home, no matter where they came from, and someone to love," Broadwell said. "And they enhance the lives of the people who take them in in immeasurable ways."