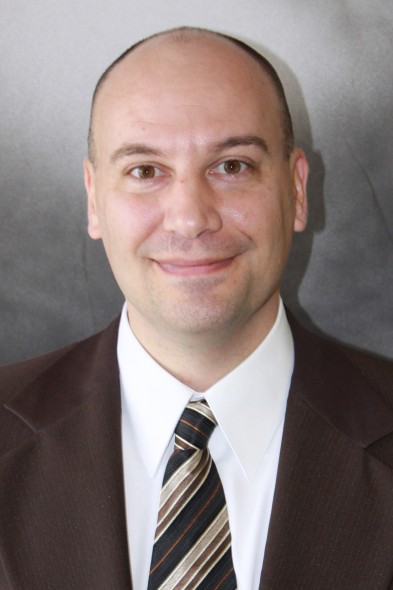 The Oswego State volleyball team would rather forget the 2011 season. Luckily it seems change has arrived for the team, and thus far, it seems to be sailing smoothly.
The spring of 2012 brought a much-needed change to Oswego State volleyball. The team welcomed J.J. O'Connell as its first full-time head coach since 2004. O'Connell looks to bring his years of experience to Oswego State and create a successful volleyball program.
O'Connell has been an assistant coach at SUNY Cortland, the College at Brockport and Ferris State, as well as the head coach at Stevens Institute of Technology for the past ten years. During O'Connell's tenure at Stevens, a Division III school, the team competed in seven straight NCAA Tournaments and advanced to the Elite 8 in 2006 and 2007.
Oswego State is looking to rebound after a roller coaster season last year, in which the Lakers went 7-22 overall and did not record a conference win in eight tries.
The Lakers had to deal with the departure of first-year head coach Betsy Haden midway through the season. The team was 3-12 at the time of her dismissal and went 4-10 the rest of the way under interim coach Kaylin Brainerd.
The team endured three separate losing streaks in 2011 of four, five and seven games.
This season, the team had one full week of tryouts before practices started which incorporated players from both the 2010 and 2011 squads.
Most of the players from 2010 had left the program once Hayden took over, as she cut many returners and the others quit in protest.
During tryouts, O'Connell said he looked for general athleticism, as well as jumping ability and speed, among other athletic skills.
While O'Connell brings experience to the table, it is clear he understands the importance of balancing academics with athletics, believing that academics come first. He said one of his main goals is to maintain a team GPA of at least 3.3.
Organizational challenges facing the team were addressed with the position moving to full-time last spring and O'Connell being hired in March. O'Connell had time to create a website that alerts the volleyball players to the schedule of important events going on around campus.
"We like to make it easy for the girls to make commitments and get involved on campus," O'Connell said.
The Lakers started off the season with a 3-0 victory at Wells College on Friday, a school that is just getting its volleyball program started this year.
"Everybody that was able to play, played." O'Connell said.
O'Connell wants to show that everyone on the team will get a chance to play at some point this year. The team consists of 13 upperclassmen, one transfer and four freshmen. All members of the team have stepped up in an attempt to have a successful season.
The win was an early indication that this season could be a much more successful one compared to last year, as the 2011 team did not record its first victory until its fifth game of the season.
The Lakers did not fare as well in their second game of the season, as they fell to host Keuka College 3-0 on Tuesday night.
O'Connell has several goals of his own this season. Among those goals, O'Connell feels the team should not only play good volleyball, but also be ready for the career world and maintain good grades.
While the team feels that being a competitive team is important, it's also important that the team has fun doing what they love to do.
"These girls just want to play volleyball," O'Connell said.
O'Connell is looking to lead Oswego State to its first winning season since 2006, when the Lakers went 19-15.
Another key for the Lakers is to be successful in the SUNYAC, which the team has not been able to do in the past.
Oswego State has not won a conference game since Oct. 17, 2008 against Buffalo State and is 0-26 in the SUNYAC since that victory.
The Lakers return to action tonight, traveling to SUNY Potsdam today for the Victory Promotions Tournament that will run through Saturday.
The team's first home game will come on Tuesday at 7 p.m. against St. John Fisher at Max Ziel gymnasium.