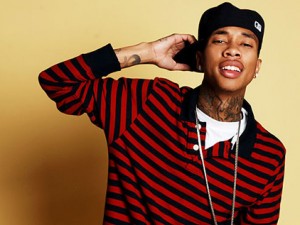 After enduring multiple push backs and a recall Tyga released his second album, "Careless World: Rise of the Last King," under Lil Wayne's record label Young Money Entertainment. There was a considerable amount of hype behind this release based on Tyga's previous work in 2011.
With such a detailed album title, a specific direction in the theme would be expected but is actually what the album lacks the most.  There are interludes which contribute to the overall mood of the album but there does not seem to be anything to tie the album together. Fans that were searching for the Tyga who brought himself to the foreground on his mix tapes will be disappointed to see his departure from the aggressive west coast meets Young Money Entertainment style.
Although "Careless World: Rise of the Last King" has show Tyga's versatility, where his mix tapes did not. The production on the album showcased Tyga's ability to stick to his style while still creating songs that show an attempt to introduce a new dynamic. A few standout songs on the album include, "Lil Homie," "I'm Gone," "Faded," "Rack City," "Far Away" and "Kings and Queens." For a 21 track album this is an impressive number of standout songs but the rest of the album does not shine nearly as bright.
Another impressive feat with the album was the number of the major collaborations by artist like Big Sean, Nicki Minaj, Lil Wayne and others. Tyga manages to hold his own and is certainly not overpowered on his album.
With some solid tracks and strong feature presence, this album is worth a listen but not a buy.