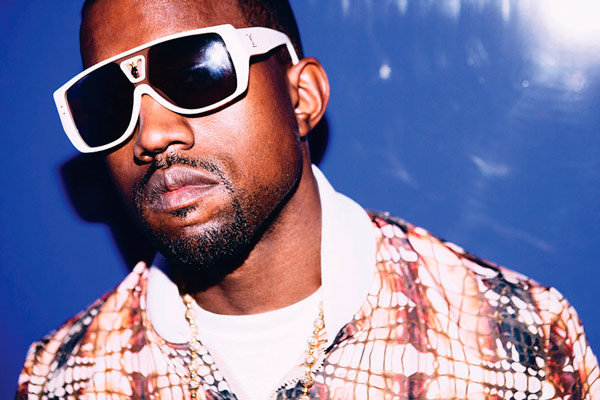 Kanye West has released five studio albums, won 14 Grammy awards and is founder of the record label "GOOD Music," which is home to such artists as John Legend, Common, Kid Cudi, and Mos Def. West has experienced success as a producer, musician and as an outspoken celebrity.
West's last studio album, "808s & Heartbreak," was a critical success in spite of its drastic change in sound in comparison to his previous work. West continues this trend with his newest studio album, "My Beautiful Dark Twisted Fantasy," challenging his fan base to try something new… again.
"My Beautiful Dark Twisted Fantasy" is a well-assembled album, growing with every track while also allowing maintaining a fair amount of strange sounds.
The album's lead single, "Power," packs a punch. The song has a traditional hip-hop message: stick a middle finger to establishment. In contrast, West enjoys poking fun at how he has already made it in this country and how much he enjoys his role as a forceful jester.
The first few songs on the album are a bit slow, despite an appearance by Rihanna in "All of the Lights" and a sampling of the classic rock staple, "Iron Man" by Black Sabbath in "Hell of a Life."
It's not until the second half of the album where West really backs up his big time personality and reputation. The track "Monster," featuring Jay-Z, Rick Ross, Nicki Minaj and indie-rock singer Bon Iver, is a huge smash, with each guest adding their take on why they are truly monsters.
West's fifth installment possesses additional tracks with Kid Cudi, Beyonce and John Legend, among others. The album's lengthy guest list is only trumped by the length of the tracks themselves. On the album there are 10 tracks that play for five minutes or longer, which drags the album out significantly.
"My Beautiful Dark Twisted Fantasy" is a well-orchestrated album, and is a return to form for the all-star rapper. Like it or not, West's newest album is putting hip-hop in unchartered territory once again, something West has been doing regularly since he first knocked on America's doors in 2004 as a recording artist. His usage of sampling and mixing oddball sounds with loaded lyrics sheets is changing hip-hop and how other artists go about doing it.