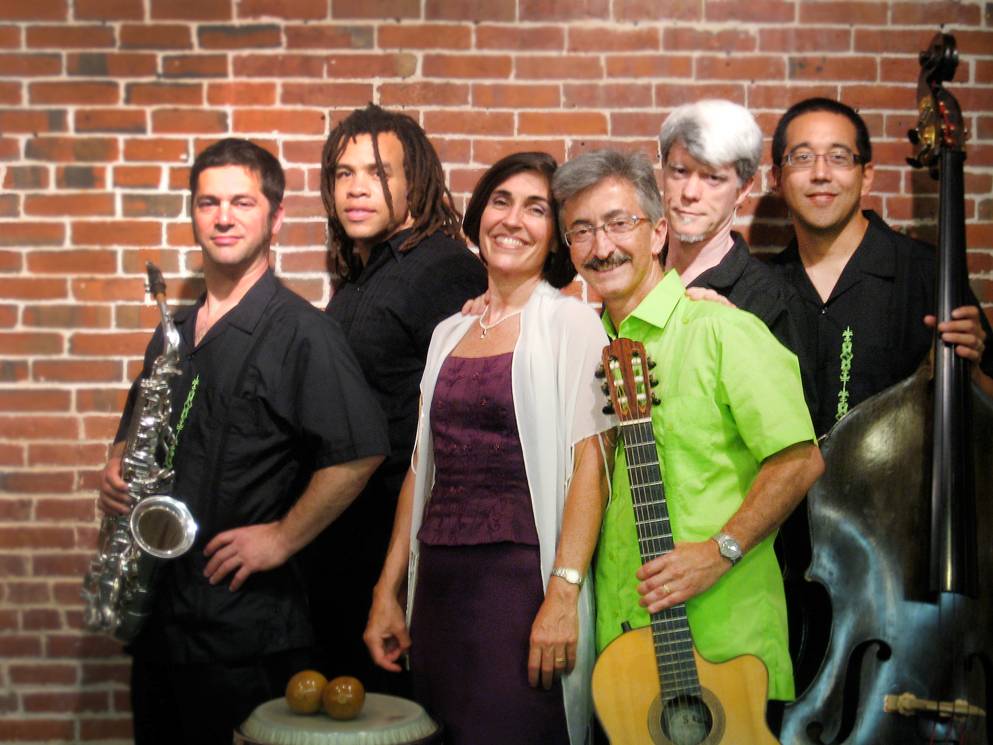 Oswego State will be filled with Latin flavor when the renowned and award-winning Sol y Canto will perform at Waterman Theater on Sept. 25. The Latin folk group, noted for their poetic music dedicated to social change, will perform "Sabor y Memoria" ("Flavor and Memory"), an original piece composed by Brian Armador, one of the band's founders and guitarists.
The piece, which is set in seven movements, is meant to,"explore how individuals are changed by a new environment, while at the same time changing it," according to a press release from the band. Themes like nostalgia, pride and food link the movements as a combination of old and new musical styles, blended to become a musical feast.
In addition to Brian Armador, the band consists of Rosi Armador on lead vocals and percussion, Renato Thoms on percussion, Bernardo Monk on flute and saxophone, Nando Michelin on piano and keyboards, and Jorge Roeder on acoustic and electric bass.
Based in Boston, Sol y Canto has been sharing their music since 1994, performing across the country in prestigious venues such as the Kennedy Center in Washington DC, Puerto Rico's Museo de Arte, the California World Music Festival and the White House. They have also released five albums.
In addition to their performance in Waterman Theatre, the group will be doing lectures and demonstrations on campus Friday and Saturday, including a songwriting workshop.
Joining Sol y Canto for "Sabor y Memoria" will be The Sweet Plantain String Quartet, a Latino string ensemble from New York City. The group is known for their ability to shift from the classics to contemporary sounds. In addition, they participate in educational programs in the city.
"Sabor y Memoria" will be performed on Sat. Sept. 25 at 7:30 p.m. in Waterman Theatre. There will be a dessert reception at 6:45 p.m. in the Waterman Theatre lobby open to all ticket holders, sponsored by ARTSwego and ALANA. Tickets are $7 for students, $12 for seniors and Oswego State faculty and $15 for adults.