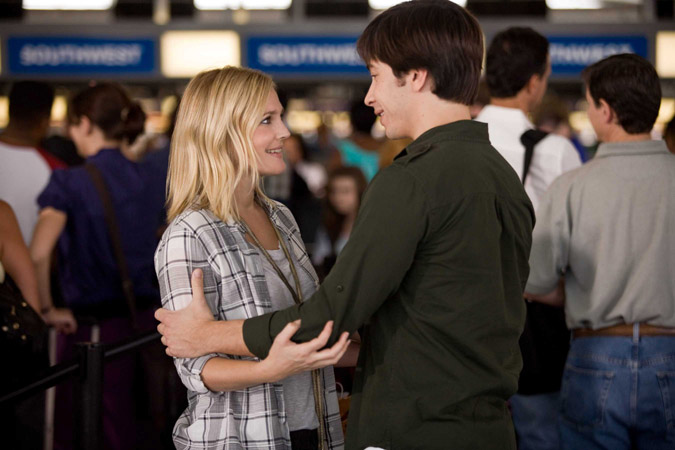 Not sure what to see now that the summer is coming to an end? Can't wait for that annual avalanche of titles coming out during the holiday season? No need to worry: there's almost always one or two good films to go see, no matter what the occasion. Right now, for example, there's the charming, funny date movie "Going the Distance.
The plot is standard fare for a romantic comedy; Justin Long plays Garret, an everyman type who works for a record label in New York. He meets Erin, played by Drew Barrymore, an aspiring newspaper reporter going to school in California. They fall madly in love with each other Hollywood style, but they have enough chemistry that you're bound to find yourself rooting for the couple. The ending is predictable of course, but there's little doubt anyone's looking for twists in this type of movie, so it's hardly a major disappointment. It's not completely cookie cutter, it deals with the subject of long-distance relationships in an honest way and it doesn't quite follow the "in love, out of love, back in love" formula that's become so popular, and for that we can be grateful.
The supporting roles in this movie really stand out. Including Garret's roommate, Dan (Charlie Day, from "It's Always Sunny in Philadelphia" fame). Day is a show-stealer, and he works really well with the other member of their trio (Jason Sudeikis, "Saturday Night Live"). Christina Applegate and Jim Gaffigan fill out the cast respectively. Director Nenette Burstein might have actually been better off revolving the film around Applegate and Gaffigan's characters.
Still, it's great to see the comedy being put back into romantic comedy.