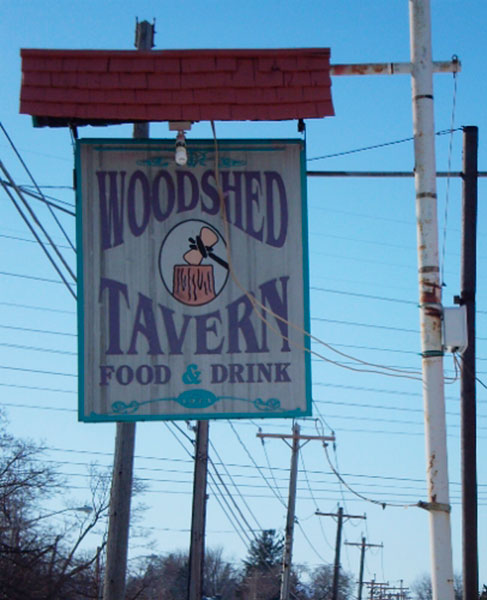 The Woodshed Tavern, a local bar and grill, could be one step closer to being under new ownership thanks to a reduction in its current selling price.
William Galloway, owner of Century 21 Galloway Realty, has the listing and said the price has been reduced from $500,000 to $399,000 in an effort to finally close on the property after over a year on the market.
"We've had a lot of activity… a lot of alumni have called and asked about the property, but at the higher price we weren't getting purchase offers on the property," Galloway said.
Galloway said the original price was settled on to see what kind of buyers were in the market. But after little interest, the decision was made to slash the price.
"I think the price just scared people away at the beginning," Galloway said. "Now she's just adjusted so I would consider this almost like a new listing that's at the price range where it's going to sell."
Now that winter is over and the price is reduced, even more people have expressed interest in the property for use as a bar or restaurant.
Galloway currently has three interested parties considering purchasing the property and is optimistic they will be coming to an agreement on a purchase offer soon, possibly within the next month.
The new owner would get to keep the Woodshed name, Galloway said. He feels that the possibility for the new owners to recapture the essence of the Woodshed that made it so popular with Oswego State students and alumni could be a big draw for anyone interested in purchasing the bar.
"That is one property that is in excellent shape, it really is going to be a nice buy for somebody and I'd like to see them make that work again," Galloway said.
The Woodshed closed last year after previous owner Diane Broadwell decided she wanted to retire and sell the business, Galloway said.
Both the interior and exterior of the building have remained unchanged since the property went on the market. Located on George Washington Boulevard, the 3,300 square foot space was built in 1972. The Woodshed is located less than a half mile from the Oswego State campus and comes with a full kitchen with equipment for food preparation.
"The building is structurally in excellent shape. It's set up to walk right in and open right up," Galloway said.
Another advantage for the new owner is that Broadwell is willing to carry the financing for a time and help get the establishment running again. Also new liquor laws will allow the owner to apply for a liquor license much quicker than in the past.
"That's an opportunity a lot of other properties don't have so it just motivates buyers a little bit more," Galloway said.