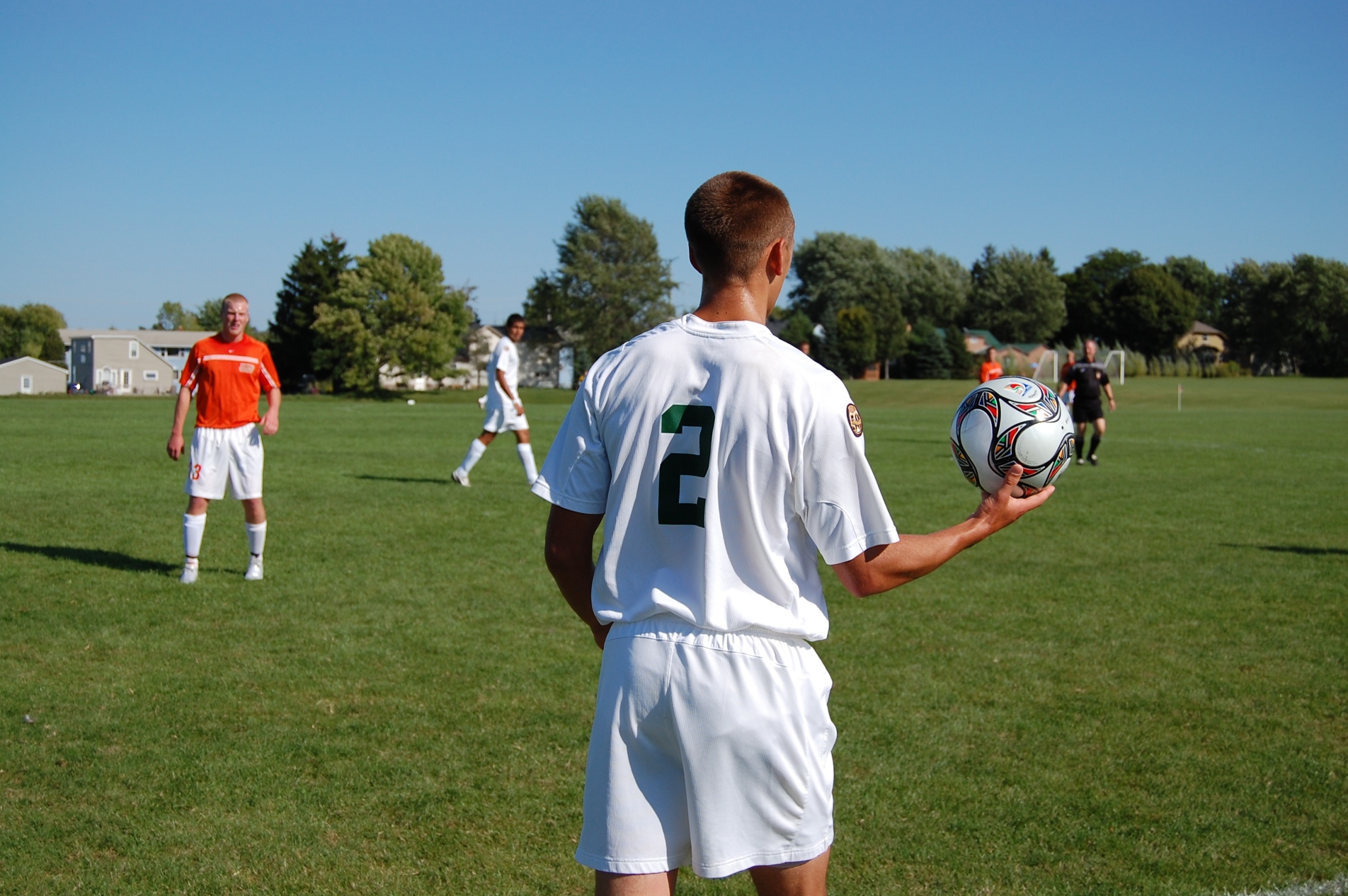 In their season opener at home, the Oswego State men's soccer team dropped a close game to the visiting RIT Tigers by a score of 1-0.
RIT sophomore Todd Gaulocher scored the only goal of the game at 22:49 in the first half. The five-foot-11-inch Gaulocher was the third-leading scorer for an RIT team that went 8-9-1 last season, including a 3-3 record in conference play. Gaulocher and his teammates dominated much of the first half, tallying three shots on goal to the one shot on goal for the Lakers.
"I didn't think we played well," second-year Laker assistant coach Darren Wynne said. "Our movement wasn't very good from the start of the game and they actually got a lot of possessions."
After falling behind, the Lakers outshot RIT in the second half, tallying four shots on goal while allowing no further scoring attempts for the Tigers.
"We started very slow and tried to play catch up," Laker forward Felipe Cavalcanti said. "I wasn't pleased with the way we played. We didn't put our chances away."
Cavalcanti, who is now in his last year of eligibility, feels he has a leadership responsibility to a very young Laker team.
"For me, it's my last chance," Cavalcanti said. "You've got to go all out, because that way you're more of a role model."
Cavalcanti led the Lakers in scoring a year ago with eight goals, which accounted for just over one-third of the team's total of 23 for the season.
The Lakers play their next four games on the road before returning home on Sept. 18 respectively. Their next home opponent is SUNY Cortland, who last year went 11-7-3 while compiling a 6-3-1 conference record.