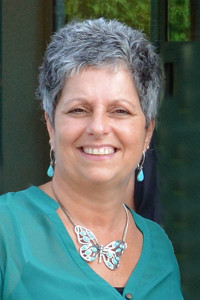 The Oswego State community was recently saddened to hear of the death of another faculty and community member this year.
Mary Gosek, known at Oswego State for her efforts toward the Totally Teal campaign, which raises awareness for ovarian cancer, died Saturday after she lost her own battle against the disease. She was 55 years old.
Gosek was both a graduate of Oswego High School and Oswego State, coming to work at the college in 1982. In July 2012, Gosek, who was the wife of Ed Gosek, the Oswego State men's ice hockey coach, was diagnosed with Stage 3C ovarian cancer.
However, Mary continued to work and maintain a lengthy relationship with the Oswego community. On campus she got many of the students and faculty to support the fight against ovarian cancer by creating Totally Teal Tuesdays where people were asked to wear teal, the color associated with that specific type of cancer.
She continued to make an impact on students, including Shawn Hulshof, a former Oswego State men's ice hockey player said.
"She was one of the nicest ladies I've ever met," Hulshof said. "She always put others before herself and was an inspiration to all."
After hearing the news of Mary's passing, friends, students and colleagues shared tributes to her on social media. People reflected on her character, some calling her an "inspiration to those fighting cancer." Others said they do not know what the Oswego community would be without her and that she was a tough Laker.
Mary was known by her coworkers for her hard work ethic, amazing attitude and essentially, while not related by blood, she was noted as being family.
"Mary's spirit and 'can-do attitude' made her a pleasure to work with," said Susan Fisk, the assistant director for Campus Technology Services. "She welcomed new challenges and enjoyed taking on new projects with various administrative offices. Mary's coworkers quickly became her friends and relationships grew beyond office hours. I will miss my long-time colleague, friend and surrogate family member."
Along with the Totally Teal campaign, Mary was an active member of the Ovarian Cancer research alliance. She was also the president of the Oswego Chapter of Hope for Heather and the founder of Peaceful Remedies, a healing service for people who have been fighting life-long illnesses.
The calling hours will be held Tuesday from 3 p.m. to 8 p.m. at the Dain-Cullian Funeral Home and the funeral will be held Wednesday at 11 a.m. at St. Joseph's Church.