Earlier in the week, a man by the name of Jim Deferio stood in the Quad with a sign preaching his views.  This resulted in a crowd of students forming around him shouting their views right back at him.  Each student we spoke to had a similar yet different reaction to the lone preacher, one thing everyone could agree on however, is that Deferio was a distraction.
Wellness management major James McGuire says, even though he had the right to be there legally, his presence alone is distracting to students passing by.
"I definitely see how someone being on campus with that type of sign could be seen as a distraction", McGuire says.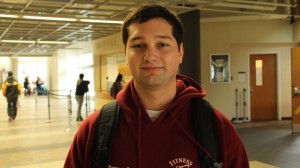 Freshman journalism majors' Jamie Aranoff and Destiny Knight, had opposing views on whether or not Deferio should be allowed on campus preaching some of the things he was.
[su_youtube url="https://www.youtube.com/watch?v=i6DZdYenglY&feature=youtu.be" width="1080″ height="720″]
Freshman Michelle Flores believes it was more of a disturbance to the campus and that some of the stuff he was discussing was negatively affecting both the faculty and students.
"I understand that we all have freedom of speech, but I think that it was more of a disturbance considering that what he was like kind of talking about there's a lot of student's that kind of would affect them negatively", Flores said.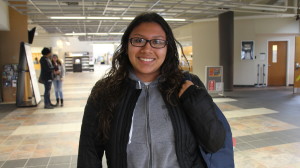 Public relations major Harleen Grewal thinks that the preacher could have taken his views elsewhere, possibly other than a college campus.
[su_youtube url="https://www.youtube.com/watch?v=AxwJX5eL2Yw&feature=youtu.be" width="1080″ height="720″]
For the full vox pop check out the video below:
[su_youtube url="https://www.youtube.com/watch?v=6lDEcLR3SyE&feature=youtu.be" width="1080″ height="720″]