It is Breast Cancer Awareness month, with every shade of pink surrounding us, people show their support by wearing the color, attending annual "walks" and even donating to the anyone who is giving some of their proceeds towards research.
To broadcasting and mass communication major Kat Keffner, October is all about showing pride for the cause, no matter how you show it.
"Women are very insecure about having to going through something like that; showing that it's okay to be going through it by wearing pink is just showing your support", Keffner said.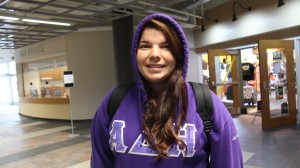 One accounting major commented on how important it is to raise awareness; especially for the families of those who have been effected.
Tabitha McLeod, senior, says that every year she sees a lot of pink, and fundraising for this great cause.  But unfortunately that it's "a trend that comes up".
"You wear pink, go for a walk, fundraise every year there isn't much else" McLeod says.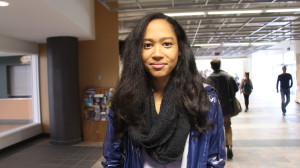 Broadcasting and mass communication major, DJ Henriques thinks that there can be more done during this month to raise awareness.
Isabella Bellizzi, sophomore, thinks this month is very much about the presentation.
"People at tables are wearing purple and pink and giving out pins but it goes deeper then that, people are struggling with breast cancer" Bellizzi says.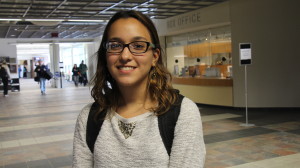 Accounting major Ashly Arbizu, concludes that no matter how people are showing their support, even if it's through a "trend" during the month, that is still serving its end all purpose.