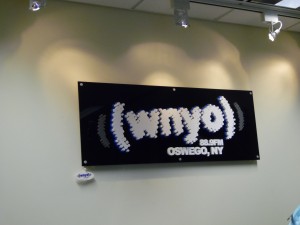 Have you ever tuned into your favorite radio station and wondered what lies behind the music?  I certainly have! After interviewing a handful of students ONLY two out of those 10 students have actually seen the inside of a radio station!  Fortunately, here on the Oswego State campus there is an independent student run radio station called, WNYO 88.9 FM.
According to WNYO's mission statement on Laker Life, "WNYO  provides students with an opportunity to gain hands-on experience in the many aspects of radio broadcasting. Also, being a member is a great way for students to become more involved on campus while gaining beneficial communication skills."
According to Evan Castelli, the production director at WNYO, there are various departments that have to work together to keep a radio station up and running.   Department like, sales, promotions, public relations, programming or web, news, production, Urban, Loud rock, indie, sports, and the tech department.
"There are e-board meetings held weekly, where the head of each department attends and then discuss department updates, any conflicts at hand, and just to check in to make sure everything is hunky- dory", Castelli added.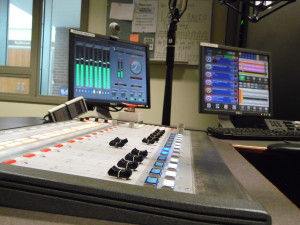 Being a DJ on WNYO myself, has opened up many doors into the broadcasting industry; learning how to use the audio equipment and the broadcasting system ENCO is one of my favorites.  There is so much more to radio then just the voice that blasts through your car's speakers, I'm here to give you a look into what exactly goes on inside the studio.