In light of the shooting at Umpqua Community College in Oregon, we are asking Oswego State students questions that arise as a result of this tragic event.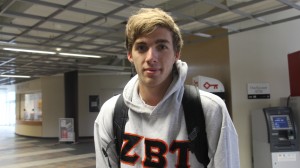 Sophomore, Drew Cope answers the question of whether or not something like that could happen here at Oswego.
"I don't know if there is much we can do to stop it other then looking for kids who might have the potential to do it and helping them before anything happens", Cope said.
Broadcasting and mass communication major, Justin Dobrow thinks precautionary measures can be taken, but only so much can be done if a situation like that arises.
Sophomore, Jessica Kaminsky says "I think Oswego is doing a good job of making us feel safe".  But that something like a shooting of any kind in a setting like this cannot be completely avoided.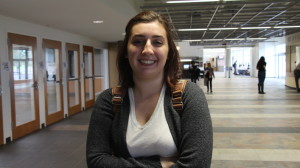 Kaylina Rivera a senior human development major, commented on the email that President Deborah F. Stanley sent out today.  In the email, measures that students can take are listed, including things like downloading the Oswego Guardian app and signing up for SUNY Oswego's NY-Alert system.
Public relations major Michela Mickaluck suggests one measure that can be taken is to have mental health checks done.
"Doing some seminars about mental health would be helpful" says Mickaluck.