With the fall semester in full swing, we at The Oswegonian are curious as to what each student's favorite part of the semester is.
One of the first few students we spoke to, Marvin Garcia, a freshman business administration major says he's "expecting a lot of fun" and so far he likes the "atmosphere and environment" of SUNY Oswego.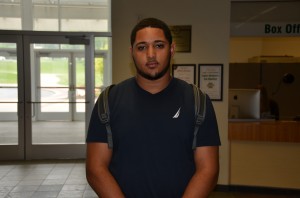 Much like Garcia, new student Manna Job and returning student junior, Gary Ellison are both pleased to be at Oswego.
Sophomore, Kailey Calvarese, who is apart of the sorority Phi Sigma Sigma said "coming back and seeing all of her sisters; and the warm weather" is her favorite part.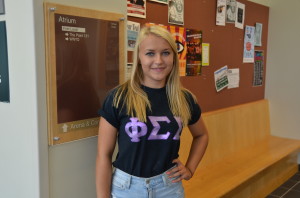 Marketing majors Sydney Doris and Emily Farrell felt the same way about Oswego's fall weather.
The final student we spoke to was accounting major, Yonic Rojas who loves the pumpkin's, the weather, and how much it brings people together.