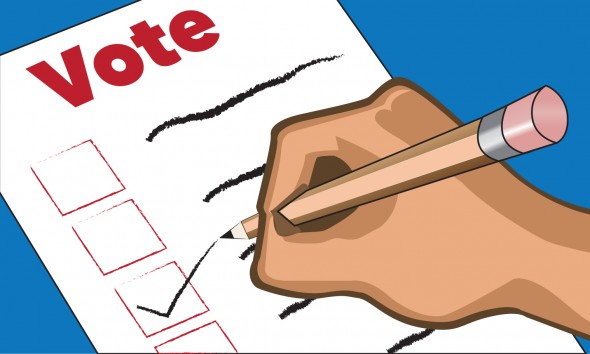 With the presidential election being held next year, we are already seeing signs of million dollar campaigns and important issues being discussed.
President Barack Obama has recently voiced that the possibility of making voting mandatory for future elections could lead to the counteraction of money in politics and political campaigns, according to CNN.
Less than 37 percent of people who were eligible to vote for the midterm elections in 2014 actually voted, which equates to around 144 million Americans that decided not to vote, according to The Pew Charitable Trusts.
That number is staggering to me because voting is our right as American citizens. We were taught for years in elementary, middle and high school how important our right to vote is.
It's become more obvious that much of the millennial generation is less interested in politics and more interested in the latest tweet, but there is no doubt that our generation is much more progressive and tolerant than generations before.
If mandatory voting were to be implemented, I think it would give our generation, and even younger generations, the push we need to become more connected with politics and the candidates who will one day run our country.
If voting was mandatory, politicians might change their campaign's target audience toward the millennial and 20-somethings who otherwise wouldn't be interested. It's possible they would do anything in their power to connect with young adults on a different level to secure their votes. Candidates would need to earn the respect of all voters instead of just middle-aged adults.
Mandatory voting could also lead to more young people taking time to follow news media outlets for the latest information regarding campaigns because if voting is mandatory, they may be more inclined to become educated on the candidates.
Of course, it could go the other way where we end up with many voters who are uneducated regarding candidate's views on things and go to vote simply because it's mandatory. This could lead to an ill-fitting candidate being elected due to the ignorance of voters.
If implemented, the younger generation may be more likely to keep up with what candidates are saying and doing in order to make their vote more meaningful, but just as we have the freedom to vote, there should be the freedom to decide whether we are educated enough on the topic of politics to vote at all.