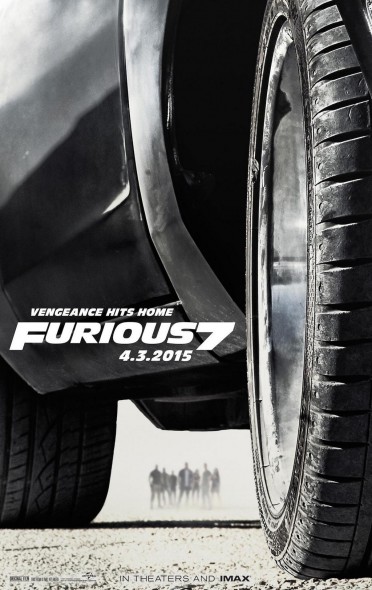 You will believe a car can fly. You'll also believe people can survive perilous situations they would otherwise die in, that The Rock is a damn super hero (if you didn't already believe that) and that, with enough high-octane action and an outpouring of fan support, even the "dumbest" of movies can be great.
Such is the case with the "Fast and Furious" franchise and no other entry in the fast cars and furious men series lives up to that mantra than the latest, "Furious 7." It raced to the top and shattered the box office in its opening weekend, raking in the largest sum of cash ever for an April release. A pretty impressive feat for a seventh film in a series. But the "Fast and Furious" franchise has been a powerhouse ever since Justin Lin took over as director with the fourth film. This time, however, horror aficionado James Wan drives out of his comfort zone to take on a physics-defying blockbuster, and the checkered flag is waiting for him at the finish line.
This time around, Deckard Shaw, played by the no-stranger-to-car-films Jason Statham ("Spy"), seeks vengeance against Dom Toretto, played by Vin Diesel ("Guardians of the Galaxy"), and his crew for putting his brother into a coma. The mysterious Mr. Nobody, played by series newbie but action veteran Kurt Russell ("The Art of the Steal"), enlists Toretto to help him find a hacking/spying device and in return he'll get him Shaw. But really, who cares about all of that? Cars! Explosions! Kurt Russell!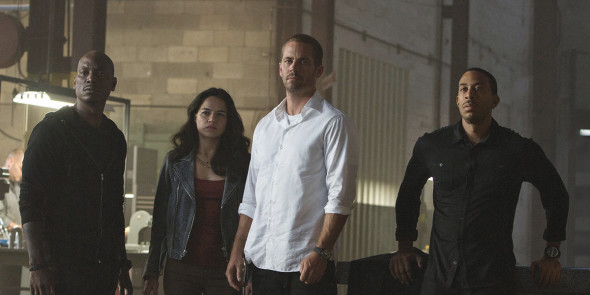 Wan doesn't hit the brakes once during the film's runtime. If you thought there weren't any more unbelievably cool things left to do with cars, just wait. While the film's trailers may have teased many of the bigger stunt-pieces in the film, it has to be seen on the big screen to be fully appreciated. Whether it's cars falling out of a plane in a desperate attempt at a rescue mission or one cruising from one skyscraper to another, "Furious 7" has the biggest action and the best fight scenes the series has to offer.
But "Furious 7" isn't just great because of its adrenaline-pumping stunts or '80s-action movie one-liners. There's a beating heart at the center, kept alive by a dedicated cast and fan base. When the smoke clears and the dust settles, all of the high-risk action seems like an afterthought next to the film's unexpectedly touching send-off to actor and series veteran Paul Walker, who plays Brian O'Conner.
Walker died in a tragic car accident in California in 2013 at the age of 40. Having only finished half of his scenes for the film, his brother and some tight CGI work stepped in to complete the project. The transition is seamless. And the tribute is beautifully done. Throughout the film, there's a theme of family and one can't help but feel to be a part of it.
Don't mistake the rave reviews for the film as misguided. Yes, a lot of the praise can be found in how the filmmakers treated ending O'Conner's story and respecting Walker's legacy. But the film, as a whole, is something to smile at. Ridiculously far-fetched and undeniably fun, the film is like a celebration of classic '80s action movies (without falling into "Expendables" territory) while embracing what modern audiences want in a mindless summer blockbuster, and it knows its audience well. And while it may be "mindless," it's far from heartless.