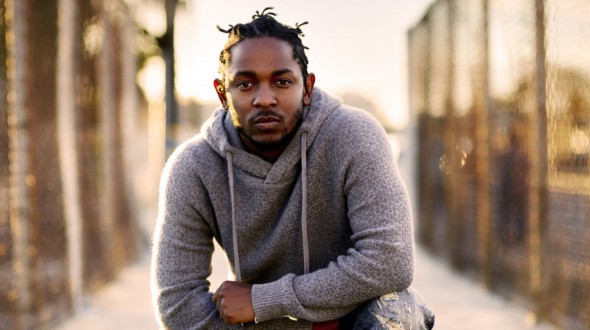 After a year-and-a-half of radio silence, Kendrick Lamar has finally reemerged with a new attitude and an album to complement it entitled "To Pimp a Butterfly." It is an                                  instant classic.
Ever since the success of Lamar's critically acclaimed sophomore album "good kid, m.A.A.d city," the Compton rapper's fan base has been anxiously waiting to see how he could possibly follow up the album responsible for his meteoric rise to superstardom. The wait was long but completely worth it as Lamar reclaims his title of "The King of Rap" with a vengeance, proving that good things indeed come to those who wait.
This eccentric 16-track album, which features brutally honest urban poetry over some funky and jazzy vibes, is executed so masterfully it could make the likes of Chuck D and Miles Davis smile. However, it's the execution of the album's concept that provides success for "To Pimp a Butterfly." It's a strong representation of why the genre of hip-hop was invented initially. Lamar uses this album as a platform to give his perception on racial relations in America but does so in the only way an artist of his stature can; by making a narrative out of it. He documents an internal struggle within himself based on the success he has achieved that ultimately lead to him becoming a new man.
"To Pimp a Butterfly"'s concept documents an internal struggle within the now-successful Lamar that forces him to reassess why he became a rapper in the first place. Within this struggle he finds that society has been "pimping" him as well as  his community.
Now aware of the issue, he undergoes a resurrection phase that is followed through a poem that commences at the end of the funky toe tapper "King Kunta." This serves as the basis for the tracks such as "u," "Momma" and "Hood Politics" as Lamar's character arc progresses into him becoming more spiritual and aware of the power his influence as an artist can have on his listeners.
Ultimately on the tracks such as "Complexion (A Zulu Love)," "The Blacker the Berry" and "You Ain't Gotta Lie (Momma Said)" Lamar starts to apply what he's learned to those around them, using his influence for good like he initially set out to. This provides the message in the Grammy-winning song "i" in which Lamar, now fully resurrected, shares his story of how he found his way to encouraging everyone who hears his story to love themselves as well as one another.
This album is full of passion, anger, and artistry, something that very few rappers have been able to capture so brilliantly that it's only fitting that on the final track "Mortal Man," Lamar gets into a conversation with the late great Tupac. This masterpiece that Lamar has crafted is one that stands above the rest and deserves to be treated as such. It's unlike anything anyone has put out in quite a long time, demanding to be heard, pleading to be understood, and working to start a movement. If "good kid, m.A.A.d city" was the closest thing to Nas' 'Illmatic," then "To Pimp a Butterfly" is the closest thing to Grandmaster Flash's "The Message" in terms of resonance.
Lamar is aware of the power his music possesses and this is his main point in "To Pimp a Butterfly." The days of Lamar rapping about "wifey, girlfriend and mistress" are long gone. The Lamar who put out "A.D.H.D." is no more. Instead, we are bearing witness to the musical maturation of Lamar, and if this process will continue to produce masterful results such as "To Pimp a Butterfly," then we are in for a real treat, for this process has resulted in one of the best hip-hop albums to come out in the last 10 years.