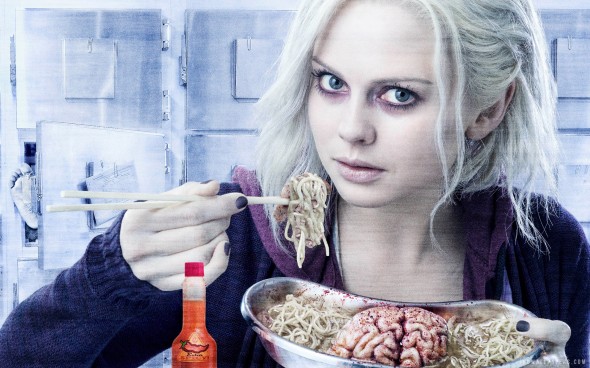 "iZombie" premiered Tuesday, March 17 on The CW and 2.29 million viewers tuned in to. This is another example of CW taking a comic series and turning it into a hit show. Overall, the show was incredibly well done.
The show is about Liv Moore, portrayed by Rose McIver ("The Lovely Bones"), an aspiring doctor turned zombie mortician after a drug caused partygoers to turn into the undead. It is about her adapting to her new lifestyle and working with detective Clive Babineaux, played by Malcom Goodwin ("Breakout Kings"), to solve crimes with the memories she gets after she eats the victim's brains.
The show is based off the DC Comics' Vertigo comic of the same name. The opening credits were designed by the comic's original creators Chris Roberson and Michael Allred, which gives the show a more unique opening than the other DC Comics shows ("The Flash" and "Arrow") The CW is currently airing.
It was adapted for TV by Rob Thomas and Diane Ruggiero-Wright, the brains behind "Veronica Mars" (pun very much intended). One fault seen in the show is its similarity to Veronica Mars. Both are about a female lead that solves crimes, even though she's not a cop and feature the inner monologue of the character throughout the episode. McIver even sounds a little bit like Kristen Bell while doing her voiceovers.
The show also brings a unique take on being a zombie. Various zombie-themed movies, books and shows have come out over the last few years, yet this manages to bring originality to the idea. Liv is a more human version of a zombie, only going into a full zombie-mode in the episode after she's been shot and smells the brains of the unconscious man next to her. On top of that she can sleep, dream and act as a normal person, as long as she isn't too hungry. She also gains characteristics of the victims after she eats their brains, such as the ability to speak or understand a language, a narcoleptic nature or a higher sex drive, as seen in the trailer for the show's second episode.
The show's main cast also features Robert Buckley ("One Tree Hill") as Liv's ex-fiancé. The two break up after her infection because she is afraid of turning him into a zombie. However, after learning there may be some hope that she can return to normal, she goes to his house to see that he's beginning to move on. There is also David Anders ("Once Upon a Time") who is playing a drug dealer turned zombie, and will most likely become the season's main antagonist. Both provide a great path for the show to develop and are great at portraying their characters.
However, Rahul Kohli, a relatively unknown actor who's cast as a series regular, shows that the show isn't perfect. His character is somewhat unbelievable in the pilot, but as the show advances hopefully more can be done with him. On top of that, Aly Michalka ("Easy A") plays Liv's roommate. She did a great job in the first episode, yet she's only cast as a recurring character. The audience would like to see more done with her character and how she brings humanity to Liv.
If you haven't seen the first episode, you should watch it ASAP. "iZombie" is a fantastic show, and with a start like this, viewers can't wait to see where it'll go.