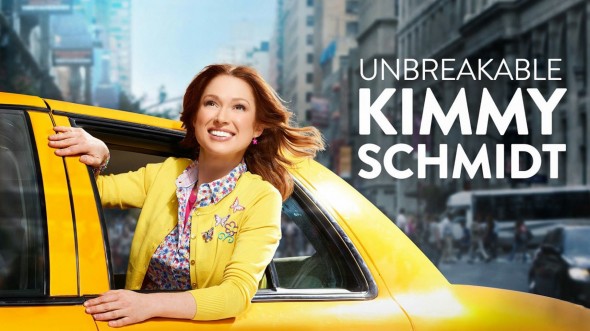 "Unbreakable Kimmy Schmidt" might just be the most unique fish-out-of-water story ever told. The new Netflix original series, spearheaded by "30 Rock" creator Tina Fey and Robert Carlock, has all of their signature comedy hallmarks of bizarre and over-the-top ridiculous and also jokes that pack a punch and make the audience think.
While the show is undeniably hilarious, especially for fans of Fey's particular brand of humor, the subject matter is surprisingly dark for a comedy show. Four women were kidnapped and kept in a bunker by Reverend Wayne, who believed the apocalypse was going to happen on June 6 2006. The four women are forced to be a part of his doomsday cult, believing that the five of them are the only ones left alive.
In the pilot episode, the four women are finally found and freed from the bunker. The series is about these four women adapting to life outside. They are labeled "The Mole Women."
Ellie Kemper ("Bridesmaids") stars as the titular character who decides to stay in New York City and not return home. However, Kimmy was kidnapped when she was in eighth grade and never received a high school education. She is in a city where she knows no one and has not been outside for 15 years. The first episode is all about Kimmy starting her new life and trying to leave behind being a Mole Woman and her identity as a victim.
Rounding out the cast are others one might recognize from "30 Rock" such as Jane Krakowski and Tituss Burgess. Krakowski is playing a very similar role to Jenna from "30 Rock" in that she is very vain but also wildly insecure. Still, it's a part Krakowski plays well and is hilarious. Burgess plays Kimmy's roommate, an aspiring actor who spends his days in Times Square as a knock-off Iron Man.
The most refreshing thing about "Unbreakable Kimmy Schmidt" is that the main cast is diverse, consisting of all women and people of color. The series is dominated by women and, of course, Burgess. The chemistry between the main cast is great, whether you have Kimmy and Titus or Kimmy and Krawkoski's Jacqueline playing off each other. Every character is weird in their own way, so they go effortlessly from funny man to straight man given the situation. It would have been easy to make Kimmy the straight man to the wild New York characters, but because of her background, Kimmy herself is just as odd.
While binge-watching this show on Netflix can make it harder to spot weaker episodes, there were a few plotlines that were disappointing. The son character, Buckley (Tanner Flood, "Moonrise Kingdom") all but disappears after the first episode, despite the fact that Kimmy's job is to watch him. There's also quite a few romantic subplots that feel a bit shoehorned in, like the love triangle between Kimmy's rich, new boyfriend and her study buddy for her GED class.
"Unbreakable Kimmy Schmidt" may have a few shortcomings, but overall the show is a great new effort from Fey and Carlock and a wonderful follow up  "30 Rock." The cast is bringing its A-game every episode and Kemper is a charming yet naïve lead. "Unbreakable Kimmy Schmidt" has a lot to say about celebrity and victimization while also delivering quite a few laugh-out-loud moments each episode. There are a lot of fun cameos throughout the first season while the emphasis stays on the three main leads.
Wholly original and also smart, there is nothing like "Unbreakable Kimmy Schmidt" on television or the Internet right now. Luckily, Netflix has already ordered a second season and will hopefully order more in the future.