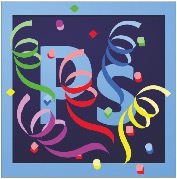 This year, the ultimate photo editing resource turns 25. Photoshop was first created and designed by Thomas Knoll and his brother, making the program for their own mutual use and enjoyment. They would never have known how large their program would become 25 years later.
According to NPR, Knoll created the program in the 1980s and in 1989, Adobe bought Photoshop from the brothers. Adobe released the program to the public in the 1990s.  Their company helped establish the program as the future of special effects and designs. Photoshop is used mostly to manipulate images and create designs.
According to the Tech Times, Photoshop is the most famous and  used photo editing software on the market. The program is used by a wide variety of employers, including animators, architects, astronomers, fashion designers, film and video pros, forensic technicians and medical professionals.
The program is not one for amateurs and mastering it is easier said than done. If one wishes to accomplish this, taking a class or watching online tutorials of how can be beneficial, as Photoshop is a confusing program to use because of the many things it can do.
Photoshop does have a negative conotation nowadays, though. The program has altered images in magazines and other forms of media, which present an unrealistic picture. Young girls especially are seeing these flawless women and are trying to model themselves after an altered image. This creates a reaction out of the women. They begin to develop eating disorders and now have self-confidence issues because they think they need to look like the girls in the picture. Even men are faced with the same issue. Pictures get altered to make male models' muscles look perfectly toned and chiseled, making the average image for a man also unobtainable.
Despite these negatives, there are also positive factors associated with the programs. Many posters and pictures used for advertising are created with Photoshop that help sell products and relay messages to the public.
Photoshop continues to evolve, adding on new aspects and technical improvements almost everyday for the Creative Cloud. As it is the most used photo-editing program, it must keep up with the changing times of our society.