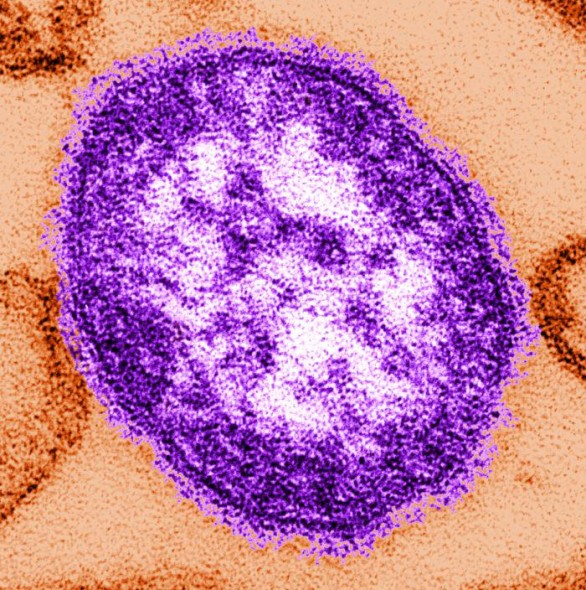 The recent measles outbreak has brought to light that 22 U.S. states do not require all college students to get the vaccine, according to Insider Higher Ed.
In the last two months, over 133 cases of the deadly measles virus were reported in the U.S., according to the Centers for Disease Control and Prevention.
The measles virus is an airborne pathogen that is highly contagious and can cause serious complications such as hearing loss, pneumonia, encephalitis and even death. The measles, mumps and rubella vaccination is 97 percent effective at preventing infection if exposed to the virus, according to the CDC.
Locally, New York State Public Health Law 2165 requires all students attending colleges or universities to show proof of measles, mumps and rubella immunization. The MMR vaccination is administered in two doses. The first dose is usually given to someone between 12 and 18 months, the other between 4 to 6 years according to the CDC.
However, not everyone is immunized against the disease and not everyone has to be vaccinated.
"There are some medical reasons an individual should not receive a measles vaccine," said Elizabeth Burns, director of Student Health Services at Oswego State. "Students who have religious or medical exemptions must show documentation of their need to be exempt."
In the event of an outbreak, college students would be forced to leave campus for the maximum incubation period for measles, or 21 days, according to Burns.
Besides getting the immunization, a person can protect himself or herself against the virus by washing their hands, coughing or sneezing into their elbow, getting enough sleep and staying hydrated.
In proximity to Oswego State, the measles outbreak is not all that far away. A New York state college was diagnosed with the measles on Jan. 31, according to the Associated Press. The Bard College student had taken the Amtrak train from Penn Station in New York City to Albany, and then to Niagara Falls.
Those worried about exposure should call their doctors first in order to prevent others from being exposed.
The current measles outbreak has been linked to the Disneyland amusement park in California. At this time, several colleges in California have been reconsidering their immunization rules. As of Feb. 11, a total of 125 measles cases with rash have been confirmed in U.S. residents connected to this outbreak, according to the CDC. Currently, the University of California does not require the MMR vaccination. The university had wanted to change the policy before the outbreak, but the recent health concern has pushed the university to require immunization for the class of 2017.
Gwen Kay, an Oswego State history professor and historian of food and medicine, said the MMR booster has been available to the public since 1960. Kay also explained herd immunity, which is when the non-vaccinated person can avoid infection by only interacting with other vaccinated persons.
"I think that people who choose not to vaccinate their children have not seen what [this disease] can actually do," Kay said. "You don't fear what you don't know."
The World Health Organization reports that there were more than 22,000 measles cases in 2014 and the first months of this year worldwide.