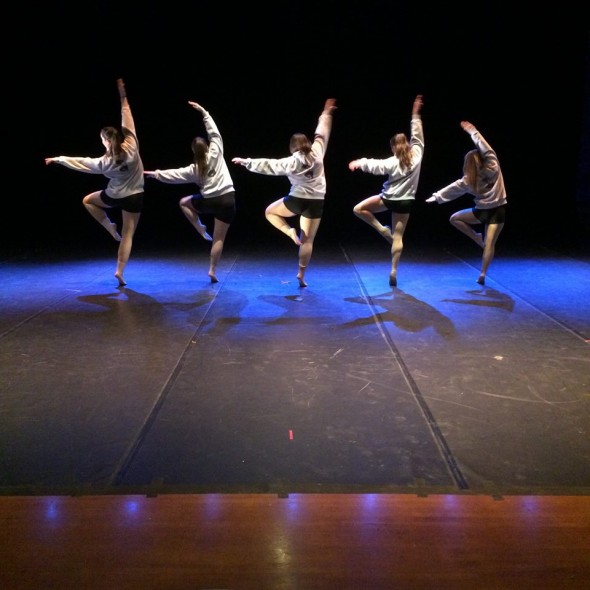 As graduation nears, college seniors reflect on their education. For the dancers of the Del Sarte Dance Club, dancing has been all they have known.
Senior Christina Dehm started dancing when she was just 2-years-old in her mom's dance studio.
"I was running around on the stage in my mom's ballet shoes pretending that I was a ballerina," she said.
Dancing also helped the girls grow throughout the trying times of being in middle school, as well as the tumultuous teenage years.
"Dancing has been an escape for me and lets me pour out emotions through the movement," said senior and Del Sarte President Gina Agostinelli.
The seniors are well aware of the impending end to their dancing careers in May, but most hope to have dance as at least part of their lives for years to come.
"I will physically be done with dancing when I graduate," Agostinelli said. "But I hope to teach at a studio and help others find their love of dance."
Senior Lauren Boyd has always seen dance as just a part of her lifestyle.
"It's a way for me to just express myself and be active," said Boyd, who hopes this will never change. "I will keep dancing whether it is at a wedding or in my kitchen."
While dance has made a lasting impression on the girls, the friendships they have made will go on well past when they hang up their ballet shoes in exchange for graduation robes.
"As much as it's about the dance, it's about the bond that we form while dancing together," Agostinelli said.
Boyd cannot help but agree. The senior sees the end of her time with the club as the end of seeing her friends every week.
"I see Del Sarte as more of my friend group and a chance to hang out with those that I enjoy dancing with," Boyd said.
As these seniors look toward this last semester's practices, dress rehearsals and recitals, they hope that the performances and friendships created from a lifetime of dance will not be forgotten as soon as they are handed their diplomas.
"It's done, but I don't think it will ever be gone," Dehm said.