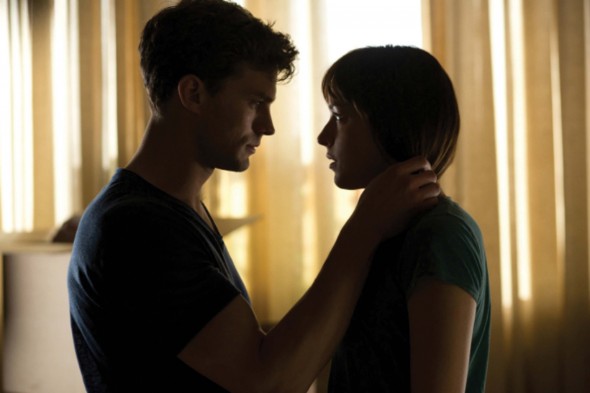 Prefacing with the fact that the movie may make viewers and critics cringe, one should be able and willing to disseminate the "Fifty Shades of Grey (Original Motion Picture Soundtrack)" from the film and book in which it is based off, lest listeners miss out on something surprisingly well composed.
With new music from artists like Ellie Goulding and The Weeknd, the franchise's most entertaining installment may actually be found in this sure-to-be-a-hit compilation of terrific classics and edgy, new releases. With remixes from Beyoncé, two new tracks from composer Danny Elfman ("Alice In Wonderland") and plenty more, The "Fifty Shades" soundtrack shapes up to be much more fulfilling than expected.
The most enthralling track off the album is The Weeknd's "Earned It." Thumping and alive with R&B inflections, "Earned It" is a simmering track seeping with a soothing, but also jolting beat and instrumentals. Its brooding tone will hold listeners completely, and through The Weeknd's intimate vocals and building intensity, this song will start any night off right.
On the heels of a successful and compelling Grammys performance, Annie Lennox's cover of the Screamin' Jay Hawkin's classic, "I Put A Spell On You" offers audiences with a powerful and fiery rendition of an already terrific song. Classy and elegant, this track plays well into the wanted branding of the franchise, while also providing a dimension that will appeal to older listeners as well as young ones. Where so many covers of "I Put A Spell On You" exist, Lennox's stands above and out from many.
Far quieter than their viral hit "Sails," AWOLNATION's "I'm On Fire," will only seek to further AWOLNATION's notoriety. Surely an intelligent move on their part, this low-key, atmospheric showcase holds its own in an album saturated with highly produced tracks. Its slow-burn approach and arrangement, paired with the folksy vocals created are sure to generate a      calming experience.
Ellie Goulding's "Love Me Like You Do," while not revolutionary, plays into Goulding's main demographic well. Anthemic and swooning, "Love Me Like You Do" is a pleasing lead single off a darker album. For Goulding, it will only add to her repertoire and creative style.
The remix and slowed-down remix of Beyoncé's "Crazy In Love" is also noteworthy. While consistently impressive, and always worthwhile, something special exists within this track. Put simply, it just works. Its sulky, yet still fierce tone hone in on exactly what this soundtrack is meant to represent. Its climaxing beat and swirling intensity will send listeners home dizzy at the artistry they just heard.
For a romantic movie, ballads are a must and for some, the necessity and fulfillment of this requirement may be left empty or unsatisfactory. This is not the case for the "Fifty Shades" soundtrack. With Skylar Grey's "I Know You," she not only accomplishes one of the movie's necessities but surpasses it. Reflective of the current music landscape, "I Know You" is able to escape a level of fundamentality and basicness that many artists are unable to accomplish. It's edgy and passionate.
Overall, while the film and its associated books may be respective critical disasters, the audience appeal and surefire blockbuster sensationalism of their content are sure to draw listeners to the album as well. And, unlike the books and movies, the album will surely impress all. It is a terrific compilation catered to a wide variety of people and viewers.