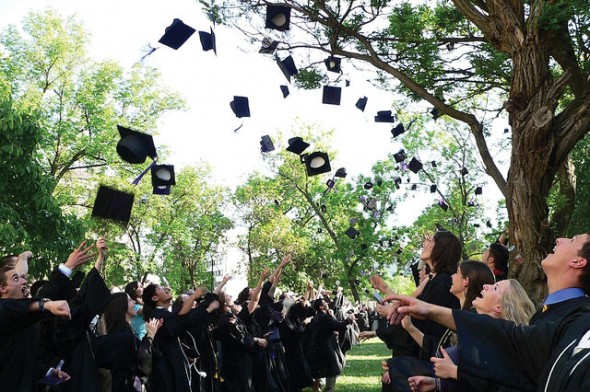 As college students, the word "free" has a special place in all our hearts. We scour the campus for free T-shirts and are always on the look out for scholarships that could help save a few dollars, or even a few grand. As of late, President Barack Obama is also looking for ways to help college students continue on their valiant efforts to save some money by making it possible to obtain a two-year degree at a community college for free.
On Jan. 8, 2014, Obama proposed the concept of making community college education within the United States free for students seeking a two-year degree. This all sounds too good to be true, right? Well, maybe. According to Obama and the White House, students wishing to obtain this free two-year degree must maintain a GPA of 2.5 or higher and develop a steady pace to reach completion of his or her degree. Talk about an incentive to keep your GPA up. If all states were to participate in this proposed program, it could benefit over 9 million students. An average of $3,800 a year could be saved by each student, according to the White House.
This program would not only be targeted toward high school seniors entering their first year of college, but older students as well. Obama's reasoning behind this new plan is to give students who are struggling financially a chance to receive professional training and education within their potential career market. According to The Huffington Post, Obama stated in a videotaped message, "We also have to make sure that everybody has the opportunity to constantly train themselves for better jobs, better wages, better benefits."
Many careers require some type of degree or schooling for one to be an eligible applicant. The White House states that by 2020, 35 percent of jobs will require a bachelor's degree and 30 percent will require an associate degree. If Obama's proposition becomes reality, a student could obtain an associate degree knowing that when they walk the stage at graduation there will be no debt looming over them. This would leave extra money for textbooks, educational technology and other school related expenses.
We've all heard the expression that nothing in life is ever truly "free." The money that would fund this program must come from somewhere if it's not coming from the students. According to The Detroit News, The White House says the federal government would be covering 75 percent of the $60 billion cost of this program, while the states would cover the rest.
The idea of a free education can have a huge impact on those looking to go back to school or those who are just starting out on their college journey. Because students must maintain at least a 2.5 GPA or higher, there is more incentive than ever before for community college students to value their education and strive for excellence.
This program, if put into place, could essentially boost graduation and retention rates. Those who decide to transfer to a four-year school after obtaining their associate degree would have the ability to save money during their two years at community college. This would enable them to reduce loan costs significantly when they reach their four-year school.
There are still many hurdles to overcome before this proposal can be put into action, but as of now, the idea is creating a promising future for those who wish to receive a degree, while also being able to kick the idea of student loans to the curb.