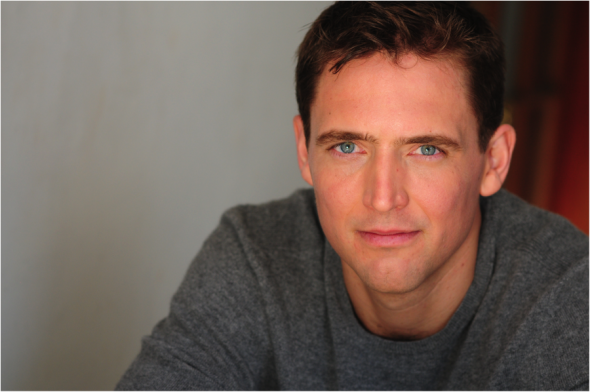 Oswego-native Owen Benjamin returns to Central New York to appear at a comedy club at Destiny USA in Syracuse.
From Dec. 4-7, Benjamin will perform at the Funny Bone comedy club and restaurant.
Benjamin is featured in "Sullivan and Son," on TBS. "Sullivan & Son," starring popular comedian Steve Byrne ("Couples Retreat"), was one of the most successful TBS summer series for the past two summers; the show is set in a popular pub in a working-class Pittsburgh neighborhood. Filled with locals and regulars, Sullivan & Son is the unofficial "town hall" for the neighborhood. Within moments of his arrival, Steve reconnects with his best friend, Owen (played by Benjamin); gets accosted by his long-suffering, under-appreciated younger sister, Susan (Vivian Bang, "Yes Man"); endures offensive comments from gruff barfly Hank (Brian Doyle Murray, "The Middle"); and gets hit on by tipsy cougar Carol (Christine Ebersole, "The Wolf of Wall Street").
Benjamin started his comedy career in music. While majoring in history at SUNY Plattsburgh, Benjamin honed his comedy skills. Benjamin was featured on Comedy Central last summer on his own one-hour special called "High Five Till It Hurts," which is now available from Amazon. He has been a regular on MTV's "Punk'd," E!'s "Chelsea Lately," Comedy Central's "Live at Gotham," and "Late Night with Jimmy Fallon." Benjamin has had his own special, "Comedy Central Presents Owen Benjamin." He is a regular on Nick Swardson's "Pretend Time" as well as has made more than 10 appearances on The Tonight Show with Jay Leno.  Owen's feature credits include "I Now Pronounce You Chuck and Larry," and "The House Bunny," in which he played Marvin the Butler. He starred in "All's Faire in Love," with Christina Ricci and appeared in "Born to Be a Star," with Nick Swardson and "Jack and Jill," with Adam Sandler, and the soon to be released "Staten Island Summer" with the cast of Saturday Night Live.
Benjamin will be heard on an upcoming episode of "Family Guy" as well as in his second hour special called "Huge Pianist" coming out in the spring on Netflix. He has done stand up at the Aspen Comedy Festival, Montreal Comedy Festival, a nationwide 18 city tour with Vince Vaughn and Kevin James as well as clubs and colleges across America, including Oswego State and Benjamin's alma mater, SUNY Plattsrgh. His short films and web series ("Owen Benjamin Presents" and "Gaytown,") have accumulated over 10 million hits.
Owen has played classical piano since childhood. His unique blend of music and comedy makes his show a must-see. For more information and for tickets, call the Funny Bone at 315-423-8669.