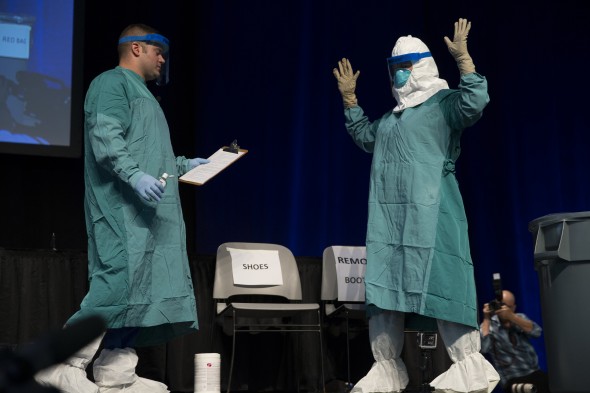 State University of New York Chancellor Nancy Zimpher announced the outline of an Ebola preparedness plan for SUNY's 64 campuses across the state.
Zimpher sent a memo to all SUNY presidents Oct. 17 to be attentive to the Ebola situation in the United States.
"In light of ongoing developments in the U.S., SUNY is committing to increasing system-level support, and I am asking each of you to take additional precautionary measures," Zimpher said in her memo. "As you know, Governor Cuomo has assured New Yorkers that proactive steps are being taken to protect health and safety, including the designation of SUNY Upstate and Stony Brook University Hospital as part of a statewide network of hospitals that will treat any potential patients."
Zimpher's plan is an alignment of Gov. Andrew Cuomo's own Ebola preparedness plan to protect SUNY students and campus communities. The governor announced on Oct. 16 that New York state has designated eight hospitals to treat potential patients with Ebola. Additionally, the New York State Department of Health has issued a commissioner's order to all hospitals, diagnostic and treatment centers and ambulance services in New York State, requiring that they follow protocols for identification, isolation and medical evaluation of patients requiring care.
According to the Governor's Office, as part of the state's preparedness plan, unannounced drills currently occurring at hospitals and health care facilities will be expanded to college campuses as well as subway and mass transit areas. State agencies will continue to work together and make adjustments as necessary in the weeks and months to come in order to best protect New Yorkers.
"Protecting the people of this state is one of our top priorities in government, and I want all New Yorkers to know that we are doing everything necessary to safeguard against the risks of Ebola," Cuomo said. "Today I'm announcing a thorough effort involving multiple state agencies and authorities that will ensure we are prepared to address even the slightest possibility of this disease."
Part of Zimpher's plan is to expand the Ebola Working Group, a committee created by the Obama administration in August to consider setting policy for the potential use of experimental drugs to help the hundreds infected by the deadly disease in Africa. SUNY would expand the group to include college campus specialists in medical management, public health, emergency management, international programs and student services. The committee will be chaired by Dr. John F. Williams, M.D., Ed. D., M.P.H., the president of the SUNY Downstate Medical Center. According to Zimpher, the committee will meet regularly, monitor the health situation both SUNY-wide and beyond and ensure SUNY college presidents are informed about the latest available information.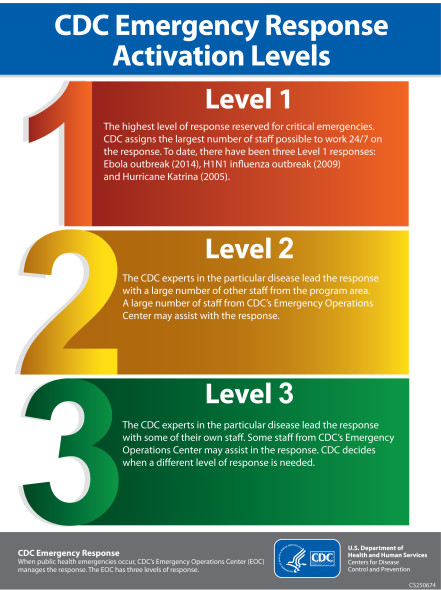 "The plan, as outlined by Chancellor Zimpher, implements many sound public health principles, including anticipating and organizing a response to a potential disease threat so everyone knows where to go, who is responsible for what," said Oswego State history professor and medicine historian Gwen Kay. "We did something similar for H1N1 [swine flu] several years ago, including placement of many hand sanitizers throughout campus, email to faculty about potential absences because of the flu strain and preparing staff at Mary Walker. Other elements in this current plan, including the travel piece, are more a response to public concerns than anything else."
To maintain communication with the Ebola Working Group, Zimpher advises all campuses to designate a primary contact person for Ebola-related issues. Oswego State's contact is Elizabeth Burns, a nurse practitioner and director of student health services at Mary Walker Health Center.
"Adequate planning is always a best practice," Burns said.
Zimpher's response plan will also require SUNY campuses to have onsite health centers to conduct emergency drills. The SUNY Ebola Working Group is currently working with the Centers for Disease Control and Prevention and the state DOH to modify drill instructions for general campus use. These drills will include the recognition and isolation of Ebola-suspect patients, the use of personal protective equipment, training of staff and communication with local public health authorities.
Burns said the health center at Oswego State has been discussing the concept of drills with the local health department.
"It is always important to plan and stay informed," Burns said. "At the same time, it's important to have perspective about Ebola. It is not airborne and only certain individuals are at risk. Per a recent columnist in an opinion column: Individuals are more at risk for contracting influenza. Influenza causes lost time in work and school. 3,000 people die each year from influenza (these are usually elderly or patients with co-morbid conditions). Certain years the influenza death rate can be much higher."
A big component of the chancellor's response plan is continuing to prohibit campus-sponsored or approved travel to countries with current CDC Level 3 travel warnings.
"At this point, those countries are Liberia, Guinea and Sierra Leone," Zimpher said in her memo. "This travel ban applies to all campus-related or funded activities, such as study abroad, Research Foundation grant activity and other travel."
Senior Matt Findel believes these protective measures go over the top.
"I think this whole thing is being blown right out of proportion," Findel said. "I think it's plain hysteria. We're so concerned about Ebola when things like influenza kill thousands of Americans every year."
The CDC released a statement on advice for universities and students about Ebola in West Africa, stating that the organization posted a Warning – Level 3 Travel Notice for anyone, including college students, advising them to avoid non-essential travel to Guinea, Liberia and Sierra Leone for the time being.
"At this time, there is no risk of contracting Ebola in other countries in the West Africa region where Ebola cases have not been reported," the statement said. "However, the situation could change rapidly."
"We have no college programs currently running to the countries you cited as impacted by Ebola, or nearby," said Joshua McKeown, the diirector of International Education and Programs.
Chancellor Zimpher's response plan advises campuses to review their previous campus-level public health emergency planning documents.
"The current situation presents an ideal opportunity to convene the campus emergency operations group," Zimpher's memo said.
Oswego State has a chapter for pandemic flu and epidemic responses in its Guide to Emergency Preparedness. In the event of an Ebola outbreak, or any highly infectious dangerous disease at Oswego State, the college would adhere to those procedures.
"In the event of any pandemic influenza outbreak or contagion, the college will implement the Pandemic Flu Plan," the Oswego State Emergency Preparedness Information and Procedures plan states. "The plan calls for limiting social interaction and a discontinuation of all but the most essential functions of the institution. Alert levels have been established that proscribe specific actions on the parts of college community members. Incident Command Structure will be employed during the outbreak of any contagious illness in epidemic proportions."
The Ebola Working Group has ruled such an infection by Ebola as extremely unlikely.
SUNY will remain in constant contact with the CDC and the State DOH for the most recent information on the Ebola situation.