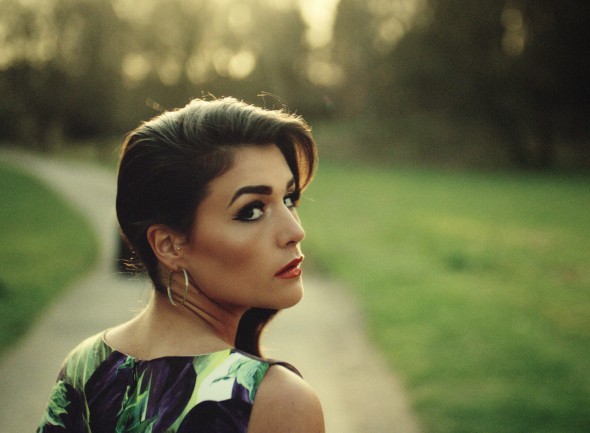 On Oct. 24, Jessie Ware, an up and coming pop and soul artist, released her second studio album, "Tough Love."
The British singer is best known for her first single "Wildest Moments" that was released in 2012. Her debut album, "Devotion" was released in 2012. By the end of 2012, "Devotion" peaked at number five on the United         Kingdom charts.
"I've made it, I hope, quite a good, mixed, balanced album that, you know, maybe does have a few happier moments on it than 'Devotion', but [it's] still got those sad notes," Ware said, about "Tough Love" in an interview.
Prior to the release of her first album, Ware was a back-up singer for Jack Peñate and Man Like Me. Ware's personal friend Florence Welch featured her on the song "Ceremonials" by Florence and the Machine.
"Tough Love" was released in the United Kingdom on Oct. 13. All songs on the album are written by Ware.
"Really, it was an amazing time to write and think a bit bigger. I don't mean 'bigger' in a poppy sense, necessarily," Ware said in a recent interview. "I mean in showing more of myself to my audience and thinking a bit gutsier with my melodies and being more direct."
There are two singles that were released off the album. Both singles are very slow paced and have a heavy bass background accompanied with Ware's smooth voice.
"Tough Love," the first single off the album was released on June 23 of this year. Ware's vocals start off very high pitched but become more soothing toward the climax of the song. The beat, although slow, is very catchy. With lyrics like "When your heart becomes a million different pieces/ That's when you won't be able to recognize this feeling," the song is very heartbreaking but a great listen.
The second single released off the album, "Say You Love Me," was released on Sept. 28. The song is co-written by Ed Sheeran. Another heartbreaking and powerful ballad, "Say You Love Me" sounds like it is about someone begging the person they love to say they love them back. It's about someone who is afraid to fall in love and doesn't want to unless the other person is willing. The song has a certain coffee house feel to it.
Jessie Ware's "Tough Love" is a wonderful album about heartbreak and having to deal with loving someone who does not feel the same. The album is filled with catchy lyrics and a heavy bass line that gets your foot tapping. Ware's voice is beautiful and soothing; definitely great study music. Most of the songs are very slow but keep the listeners attention. However, all of the songs sound very similar. Despite this, Jessie Ware is definitely a newer artist to look out for.
"I didn't know that it was going to be my career and I still think I've got a lot to learn, but I'm trying my best," Ware said in a recent interview. "And hopefully people seem to relate to my songs, so maybe I'm doing                                   something right."