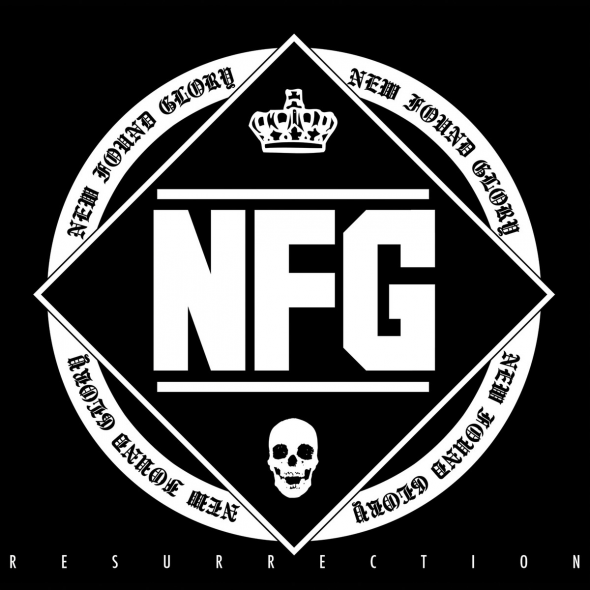 To say New Found Glory has had a tumultuous three years since the release of their last proper full-length album, 2011's "Radiosurgery," would be a dramatic understatement.
Following the release of "Radiosurgery," the band cut ties with Epitaph Records and remained independent for a couple years, self-releasing two EPs and touring virtually  nonstop.
In 2013, the quintet released their first-ever live album, "Kill It Live," on guitarist Chad Gilbert's Violently Happy Records before continuing their constant touring. After getting off the Australian leg of the 2014 Vans Warped Tour, the band dropped a bombshell.
Founding member and rhythm guitarist Steve Klein was kicked out of the band after being arraigned in a California court for "lewd conduct with a minor under the age of 14" and possession of child pornography.
While such an obstacle would end lesser bands, New Found Glory chose to keep their heads down and power through the struggles.
The band signed to Hopeless Records in May, and went to work.Instead of replacing Klein, the band chose to create an album with just a single guitar part. What followed is "Resurrection," one of the best albums in New Found Glory's more than 15-year-old career.
From the first track, "Resurrection" proves New Found Glory didn't lose their touch for mixing passionate pop punk riffs with catchy choruses.
The opening track and lead single, "Selfless," is a perfect example of classic NFG. It has a chorus that will get stuck in your head and hardcore inspired guitar work.
Perhaps the purest example of classic NFG is the track "Stories Of A Different Kind." The fast-paced song seems right out of the band's classic "Sticks And Stones," but the lyrics tell of a seasoned NFG.
Vocalist Jordan Pundik calls out young bands who are in the music business for all the wrong reasons.
"You do it for money while I do it for a good time. And you can bet when it ends, I'll be full of debt but I'll have no regrets," Pundik shouts in   the chorus.
This lyrical theme of seasoned musicians discontent with the current state of the music scene recurs in various songs on the album, but it is never more fun than on second single, and fourth track, "Ready And Willing."
"Ready And Willing" is, without a doubt, the catchiest song of the entire record and is reminiscent of the good-time pop found on "Radiosurgery." The chorus instantly sticks, with some gang vocals peppered in to make the song even more contagious than it already was. It is apparent the NFG guys really are having a good time crafting these songs.
What makes the album work so well is its perfect blend. It contains harder songs such as "One More Round" and title track "Resurrection," that would have been right at home on NFG's "Tip Of The Iceberg EP," and mixes them with slow rockers "Angel" and "Living Hell," which give off vibes reminiscent of the group's "Coming Home" album.
Without a doubt the best track of the album is "Stubborn," a beast all its own. The track has everything. A massive shout-along chorus, amazing guitar work and an absolutely killer guest vocal spot, via Bayside's Anthony Raneri, all combine to create three and a half minutes of near perfection.
With "Resurrection," New Found Glory gathered all the best parts of their discography, added heartfelt and genuine lyrics from the battles they faced and created a whole new force to be reckoned with.
New Found Glory have always said they have no plans of letting up, and "Resurrection" proves, once again, the band has what it takes to stick around.