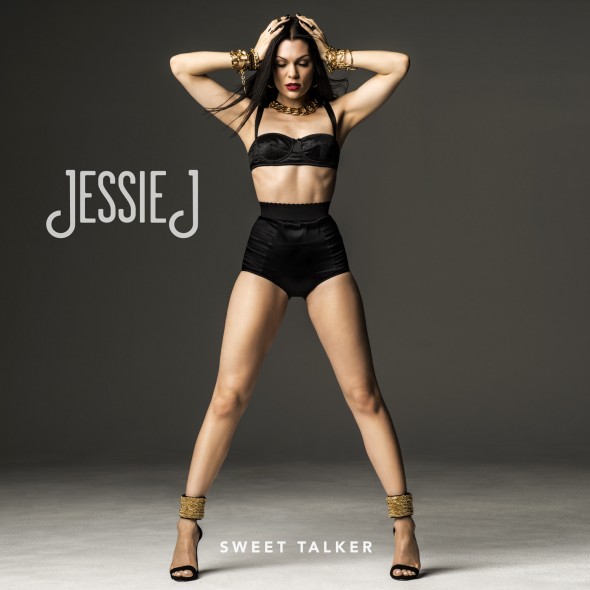 Upon the release of her debut album, "Who You Are," and the rise of her most notable singles "Price Tag" and "Domino,"  Jessie J became a compelling force in the pop genre. Her signature squeak, paired with danceable beats and elaborate costuming has led the 26-year-old to gain traction across the world. Now, with the release of her latest album "Sweet Talker," the U.K. artist is hoping to find herself a triumphant rise up the charts.
Despite the lack of a U.S. release on her sophomore album, "Alive," Jessie J has continued to impress audiences in the States. When she released "Bang Bang," featuring Nicki Minaj and Ariana Grande, earlier this year, Jessie J proved that she is not irrelevant. The song topped charts and drew in millions of sales. Hopefully for Jessie J, the gripping she gained from "Bang Bang" helps the young star continue to shine.
While not as engaging as her debut release, "Who You Are," "Sweet Talker" is still an impressive collection of sizzling pop songs. Consisting of a terrific blend of ballads, edgier beats and more unique melodies, Jessie J's latest act is both entertaining and, in many ways, beautiful.
One of the best tracks off of "Sweet Talker" is "Masterpiece." On this track, Jessie J brings the heat through this fiery, self-empowerment anthem. While Jessie J sings of her incompleteness and the fact that she is still working on herself, intense, heavy beats back        her up.
The album's greatest track is "Burnin' Up." Drawing from pop-genre basics, the track featuring 2 Chainz is chart-topping gold. Completely danceable and upbeat, the track has an incredible build up. Comparisons can be drawn to pop/hip-hop artist, Natalia Kills, as Jessie J interlaces chanted buzz words throughout the song.
"Loud," which features viral-fame violinist Lindsey Stirling, is a beautiful arrangement once again reinforcing Jessie J's themes of self-empowerment. It's a potent track that will  make any listener feel as though they can conquer the world.
On "Ain't Been Done," fans of Jessie J's hit, "Do It Like A Dude," will be pleased. Featuring a more urban dimension, Jessie J toys with listeners as she juxtaposes the beat with a much more sweet vocal angle.  This, mixed in with moments of what can only be noted as rap runs, makes the song an interesting and worthwhile listen.
While her bumpy ride in the music industry made Jessie J seemingly unable to reclaim what she had lost with "Alive," "Sweet Talker" brings back reminiscences of her stunning debut, "Who We Are." In spite of a lack of originality in places, Jessie J's latest album's showcasing of resilience, power and inspiring individuality are equal parts enjoyable as it is energizing.