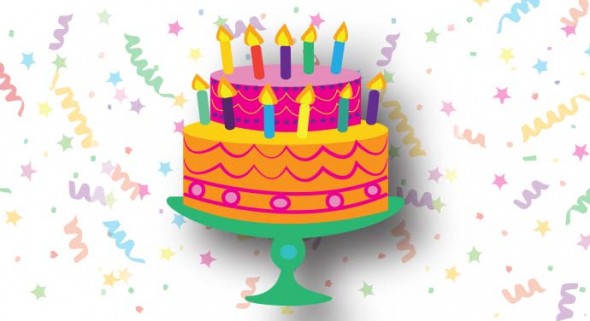 There are very few things that I love more than my birthday. If I'm being honest, I don't think there's any day that brings me more joy.
On that day, nothing else matters. My motto is this: If whatever you need to say is going to bring me down, tell me the day after. This particular day is just for me. It's my day of celebration and pure uninterrupted joy.
I don't think about anything else during the week leading up to my birthday. This week has been an absolute blur.
I'm of the mindset that your birthday is your day and you should celebrate in the way that makes you happy.
Every year, I buy myself something that I like. When I turned 17, I bought myself season three of "The Office." For my 20th birthday, I got myself an "It's Always Sunny inPhiladelphia" mug.
I will never be able to explain why I love my birthday. It's a very deep love that brings me happiness.
My last official birthday party was when I was five. I was in my kindergarten class and my family and teacher set up the classroom with decorations and there was an ice cream cake involved.
I remember I wore a white dress and I had red bows in my hair. I thought I was a ballerina so I kept spinning around with my hands over my head.
It's these details that make your birthday special. You can re-live those special moments through flashes of memories.
As you get older, your birthday becomes less of a priority. Your perspective and responsibilities change and that's fine. What's important is that you still find some way to celebrate. Whether you're four or 50, your birthday should always bring you that same feeling of "I never want this day to end."
Even if you can't celebrate it until later in the week, find reasons to keep that birthday excitement alive.
Buy your own cake and add your own candles. Watch a movie with a bottle of wine or go out with your friends. The point is to always celebrate it in your own way. If what you're doing on your birthday won't bring you as much happiness as it can, don't do it.
With all the responsibilities we have, we take less and less time for ourselves. We don't take care of ourselves and if we don't have time during any other day of the year to pamper ourselves, take the time on your birthday to do it.
Take yourself to dinner even if no one else does. Buy yourself that one thing you've been eyeing for so long or just something you saw last week that you really liked.
The older you get, the more you should appreciate yourself. Even if no one acknowledges your birthday, make it special.
On your birthday, spoil yourself; love yourself.
It is no one's day but your own.