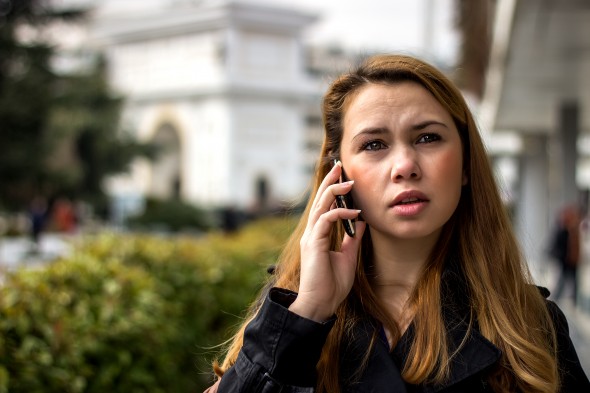 On Sept. 19 the iPhone 6 will be released, causing fans to wonder "Is the iPhone 6 really worth it?"
With a more innovative design featuring a more sleek and rounder shape and a more upgraded glass screen to withstand more bumps and falls, the iPhone 6 is noted to feel "premium the moment you pick it up, from the vibrant and clear screen to the subtle curve of the display into the rounded frame." But even with all the hype on its bigger size and sleek look, Apple has once again proven to be desperate for sales. With its well-known market sales in April of this year, it seems as though they would do anything to attract lost customers from the Galaxy Products.
Looking deeper into the iPhone 6, I soon began to realize that it replicates the iPhone 5S. With almost the exact same look and similar operating system, some fans say they are not buying the iPhone 6, especially since the iPhone 5S came out just last year and took a lifetime for its prices to drop. With the new iPhone 6 coming out, it is much better to just buy the iPhone 5S since all iPhones system will be upgraded iOS 8 by the end of this year. I have found no differences in iPhones for the past two years and do not see the excitement that Apple fans see. Their phones use different chargers forcing iPhone users to buy different charging cables. They all work and do the same thing.
Beyond Apple's scheme to downplay Android phones, it is still not better than the Galaxy S5 or the HTC One M8. Both these Galaxy phones have a wider display and resolution and a higher ppi (pixels per inch) than the iPhone 6 (The iPhone 6 has 326 ppi, The Galaxy S5 has 432 ppi and the HTC One has 441 ppi.) Also, the Galaxy phones have a way higher camera megapixel in both its front facing camera and regular camera, for all you photo lovers, it is waterproof and it has a removable battery and extra storage. The best part about these Galaxy phones is that they are almost the same price as the iPhone 6 on and off contract. Do not be fooled by Apple: It is fooling its customers to believe that it is doing something different each year. But if you want a good quality phone with much better features, you are much better off                                                                          using Android products.