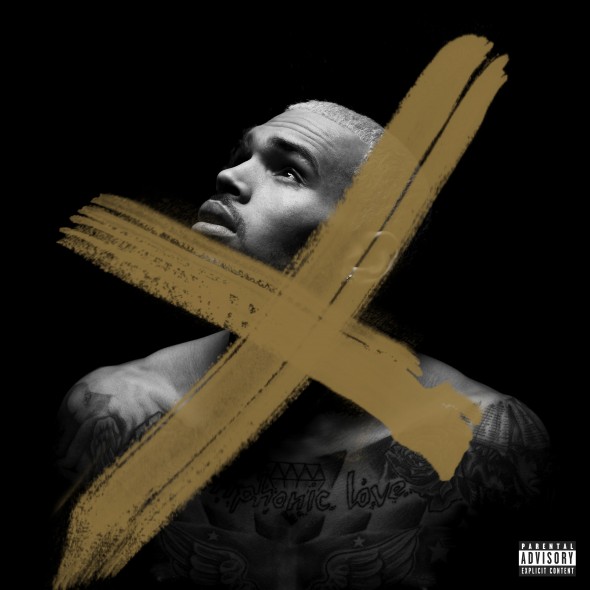 The long awaited fifth album from Chris Brown, titled "X," was released on Sept. 16, 2014, after a series of delays due to management issues as well as Brown's criminal activity.
Dating back all the way to November 2012 is when talks of "X" started to surface under the working title, "Carpe Diem."
This name obviously never came to be, and in March 2013, Brown revealed the actual name of his much anticipated fifth album, as well as the release of the Michael Jackson inspired single, "Fine China," which garnered high praise from fans and criticism of detractors.
The music video for "Fine China" is also reminiscent of the late Michael Jackson's success of creating an almost theatrical display to complement the song.
A few months later, in June 2013, Brown released a collaboration track featuring the late American R&B artist, Aaliyah titled "Don't Think They Know," using vocals from one of Aaliyah's previous songs, in addition to previously unheard vocals.
The Nicki Minaj-assisted single, "Love More," was released a month later in July of 2013 to mixed reviews. The song features a high tempo beat with a large amount of bass to accompany the lyrics, which don't leave much to the imagination.
Brown's next single, "Loyal," featuring a number of different artists on several different versions, wouldn't be released until December 2013. The version that ultimately wound up making the final cut of "X" features Tyga and Lil Wayne. Produced by NicNac, the single was met with generally negative reactions from fans, however it didn't stop the single from reaching the top 10 of the Billboard Hot 100 list.
Fast forward to June 2014, when Brown released his fifth single titled "New Flame" with the help of Usher and Rick Ross. A very well rounded song, featuring production from Count Justice, it made its way to number 37 on the Billboard Hot 100.
The album title track, "X," was subsequently released a month later in August of 2014, produced by Diplo. "X" begins with a slow tempo while Brown describes a girl he has recently found out has been deceiving him. The song eventually picks up the pace, with the beat building up and giving way to a club anthem styled chorus with no lyrics. The rest of the song follows this formula, creating a catchy and addictive tune to add to the collection of singles    for Brown.
The final single that would be released before the album, titled "Don't Be Gone Too Long," features backing vocals from Ariana Grande. The mysterious production and lyrics work flawlessly together to create a quality conclusion to Brown's singles for "X."
"X" takes some serious risks with production and hits the mark virtually every time. Even the interludes, which usually are an afterthought, leave the listener wanting more.
By far, the best non-singles on "X" go to "Songs On 12 Play," featuring Trey Songz, and "Autumn Leaves," accompanied by Kendrick Lamar.
"Songs On 12 Play" pays homage to R. Kelly's monumental album "12 Play" with spot on production and a chorus that will leave the listener nodding their head to the beat every time.
"Autumn Leaves" contains yet another enigmatic beat with lyrics to match. Kendrick Lamar supplies a favorable verse to the song's essence that begins very low toned and builds its way up to an angry conclusion.
Other songs worth mentioning include "Stereotype," which is very production heavy and contains a solid and catchy chorus. "Body Shots" is similar to "X" in that it starts out going down one path, then builds itself up into a dubstep themed chorus, again with no lyrics. Finally, "Drunk Texting," featuring Jhene Aiko, incorporates a sound that one might experience while drunk at a party.
Despite "X"'s countless delays, it was worth the wait and delivered on every front. Expect fans of Breezy to be listening to this record for a long time.