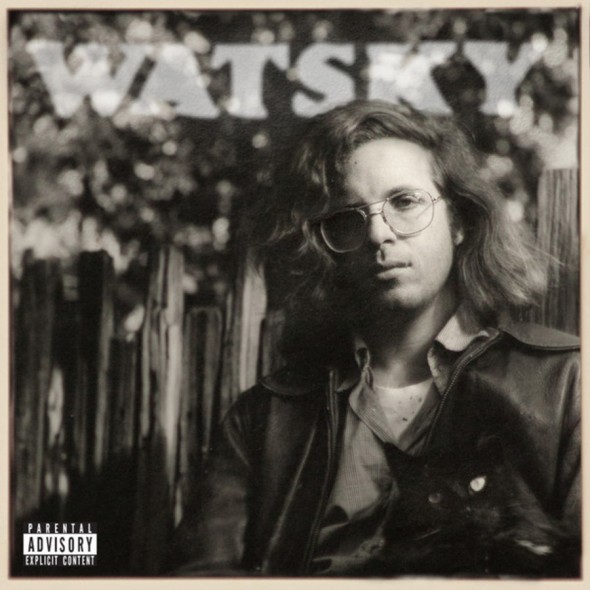 George Watsky released the album titled 'All You Can Do' on Aug. 12 after teasing the album for weeks with videos on YouTube as well as allowing the album to stream on Genius.com (formerly Rap Genius) a few days prior.
The 16-song album opens with the titular song. An orchestral crescendo brings things into a hip-hop track getting into the San Franciscan's spoken word style of rap. The song focuses on the theme of only being able to do the best you can. The instrumental parts go back to Watsky's funky hip-hop style with some orchestral parts mixed in giving it a new feel. This track sets the tone for the rest of the album quite well.
"Whoa Whoa Whoa" has become one of the most popular tracks of the album and was one of the first songs released to YouTube before the album's release. He uses the track as proof that he deserves to be a respected rapper and lyricist and that he is more than just a "pale kid who raps fast."
The track "Ink Don't Bleed" that features Anderson Paak references Watsky's experience from his tour when he jumped from the top of a lighting fixture into the crowd. He landed on some fans and ended up sending them and himself to the hospital. He regrets the results of that incident, but uses the song to get across his apology. Watsky references people who let their popularity get the best of them.
"All You Can Do" is a great follow-up to Watsky's March 2013 album "Cardboard Castles" and has been eagerly awaited by his fans. Watsky has been working his way up the chain, recently touring on the Vans Warped Tour this past summer.
If you have not given Watsky a try yet, this is not a bad album to get your feet wet with. Not all of the songs have an upbeat tone to them, but this album is a good choice to listen to while walking to class.
The album mixes in some spoken words from Watsky and some sound clips from interviews with Watsky's mother and father where they recall memories from their younger years. These give the album character and is something Watsky has done in the past to break up songs, almost as his own fingerprint to his work.
"All You Can Do" is currently number 35 on the iTunes top album list and peaked at 33 on the Billboard Top 200. Watsky kicks off the "All You Can Do" tour on Sept. 17 starting with a leg in Europe, but he will be in New York City for two dates in November.