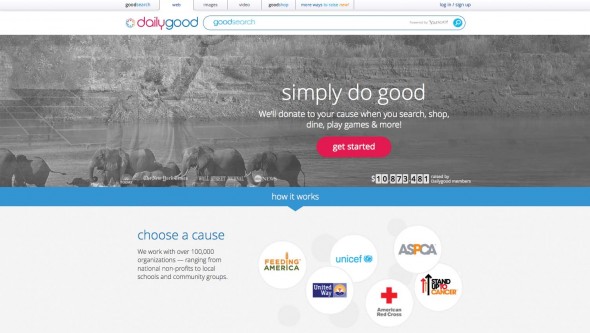 Technology has simplified the majority of our traditional tasks. People can now easily accomplish things such as checking bank statements or connecting with friends across countries with just the tip of our finger. Going even further, a website called "Goodsearch" offers an opportunity to make a difference for causes with each search.
Goodsearch.com is powered by Yahoo's search engine. The site helps you find exactly what you're looking for within the blink an eye. However, Goodsearch is not a traditional search engine. One cent will be donated to the user's designated charities or organizations every time they hit the search button.
American Society for the Prevention of Cruelty to Animals  (ASPCA) is one of the organizations using Goodsearch that has been very successful. The organization has more than 27,000 supporters and as of now these supporters have raised $53,686.84.
Many clubs and organizations at Oswego State have never heard of this website. The fraternity, Alpha Epsilon Pi still uses traditional ways like setting up tables and asking for donations to raise money.
Matthew Jaronczyk, a brother in the fraternity, arrived at the Oswego State campus center early in the morning to hand out fliers with his fraternity brothers.
He had hopes to raise money for American troops by asking students to dine at the Oswego Friendly's on April 9 because the restaurant would donate 20 percent of the check to American troops. Jaronczyk thinks that online fundraising like Goodsearch would be an interesting option to increase the fraternity's revenue.
"It sounds great. If we can associate that with this, that would be awesome," Jaronczyk said.
But it's not all for charity. An expert in technology and culture at Oswego State, professor Gary Ritzenthaler, said not all of the money from Goodsearch goes to the charities, but said he considers it an admirable attempt.
"They take a certain percentage of that and then give some of it to Yahoo," Ritzenthaler said. "So yeah, you would hope that they would give as much money as possible to charities, but giving what they do, 50 percent is not bad."
Since 2006, Goodsearch has supported more than 100,000 non-profit organizations and schools.