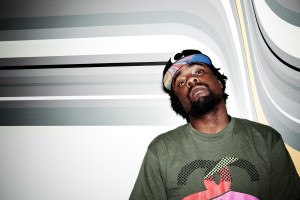 Rapper Wale's sophomore album, "Ambition," dropped Tuesday, Nov. 1 after his debut "Attention Deficit" was released in 2009. For Wale fans, a two-year wait might have been a long time. But he wants those fans to understand that he was pacing himself and hopefully they are "as patient as he is." For some listeners though, it might be their first real introduction to the rapper. In that case, it is a good, albeit somewhat flawed, first impression.
Wale opens the album with "Don't Hold Your Applause," a track that carries a common theme among rappers, self-praise. A lot of rappers like to rap about how they are the best in the game, but Wale turns that theme on its head a little in an interesting way. The song as a whole is top-notch but as an introduction to the album it's effective. He emphasizes that it is all about ambition ("We…ambitious, they gonna respect it"), and all the fame and fortune does not mean a thing if the genre is not respected ("sipping mascato with models having exotic dishes but it don't mean sh– unless I know that my genre respected").
Wale obviously believes that respect has got to come with the money and fame and he seems to be stretching for a status he thinks he deserves but has not reached. It is for this reason that he walks a dangerous path that veers off into two directions. One leads to the stardom he reaches for with all the respect he feels should go with it, the other sees him as a good, but not especially well known or "great" rapper. It could go either way. "F–k fame, f–k money, f–k everything anyone can take from me. It ain't hard to make money, I'm just trying to be legendary." It is lines like these on the track "Legendary" that emphasize that point.
Wale recruits a number of R&B stars for this effort including Miguel, Ne-Yo, Jeremih and Lloyd. While it starts to get monotonous, with each song these artists are featured on sharing a common theme and similar sound, the inclusion of these artists also gives the album more of a "sophisitcated" and laid-back touch. Wale's lyrics undermine the importance of money and the R&B sound found in a good percentage of the album make it a little more unique than other rap albums being released. However, other rappers also make notable appearances, including Big Sean, Kid Cudi and Rick Ross. The Cudi assisted "Focused" is a standout track and Ross is actually tolerable in his featured spots.
Overall, the album is a solid effort that is enjoyable to listen to. While it would not make Wale a household name, it definitely shows his potential and people may start paying attention. As a solo artist, he does not hold the aura that other rappers deliver because he is not at that level, yet his tracks for the most part are at their best when he is assisted-but hopefully his ambition, will get him there.