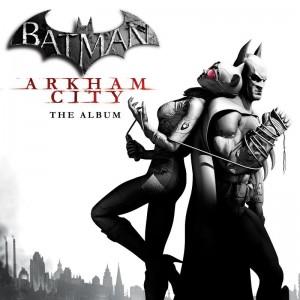 When most people think of Batman, chances are they don't equate the Dark Knight with alternative and rock music. But with the release of "Batman Arkham City: The Album," though, Warner Bros. Interactive Entertainment, WaterTower Music and DC Entertainment have done just that. The album is a collection of new exclusive songs from such varied acts as Panic at the Disco, Coheed and Cambria and Daughtry. Besides the more well-known groups, there are also some pleasant surprises like Crosses and Blaqk Audio, among others. Each song is a different interpretation of Batman in some form; so incidentally some work better than others.
The album opens right from the top with two catchy tracks. "Mercenary" by Panic at the Disco and "Deranged" by Coheed and Cambria do a good job of connecting to the overarching Batman theme while providing good melodies on their own merit. The former even has audio from the coinciding game but it does not feel like it is thrown in there just to refer to the source material. These two tracks set up the theme and sound enough like their respective bands but still remain fresh.
Besides the more rock-influenced tracks that make up most of "Batman Arkham City," there are some nice softer songs to balance it out. "Afterdark" by Blaqk Audio and "Oh, Stranger" by The Raveonettes calm things down a bit and are a nice change halfway through the album.
Unfortunately, after the midpoint nothing really sticks out except for Daughtry's "Drown in You." Perhaps this is due to the relative unfamiliarity of the bands but even some like Serj Tankian of System of a Down have a poor showing here. Overall though, this is a good accompaniment to the recent game and fans of the bands or Batman will want to pick this up.