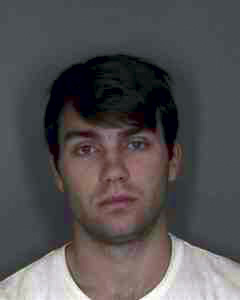 University Police arrested Fernando Pranckevicius, a 21-year-old University of Buffalo student, on the Oswego State campus on charges of rape and burglary Saturday morning.
Pranckevicius, of Aventura, FL, was visiting a friend in The Village and made his way to a bedroom door that was not locked before ultimately having nonconsensual sex with a woman he had met earlier in the night, Assistant Chief John Rossi said.
Police responded to a call from The Village at 3:45 a.m. Saturday after Pranckevicius had left the scene. He was taken into custody at 4:28 a.m. and charged with third degree rape and second-degree burglary, both felonies. The woman was taken to St. Joseph's Hospital in Syracuse for a rape kit.
Pranckevicius was arraigned in Oswego Town Court and remanded to the Oswego County jail. He was released after posting $7,500 cash bail.